How to Keep Staff Busy While You're In Surgery
Business → Marketing & Advertising
Author

Catherine Maley, Mba

Published

September 23, 2021

Word count

802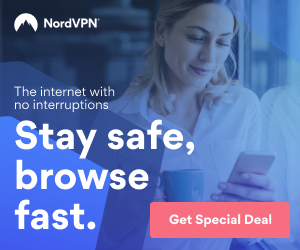 DEAR CATHERINE,
I have two staff members that have been with me for a few years, and the rest are new with less than six months with the practice.
I have a feeling - when I'm in surgery; there's not a ton getting done; actually, I know for a fact, one of the staff is spending a lot of time on wedding websites since she's getting married.
What can I do to keep staff busy, ALL of the time – whether I'm there or not?
CATHERINE'S ANSWER:
Dear Dr. D,
Thanks for that question. It's not uncommon for surgeons to wonder what goes on when they are in surgery or at a conference. Or simply away from the practice.
You hope your staff is as productive without you there as they are with you there, but you don't know, do you?
And, does it seem like no matter how many staff you add to your payroll, they still say they don't have time to do what you want, and they want to hire more staff?
And since you have to rely on them, it's almost impossible for you to know if that's true or if something else is going on.
But in the meantime, you bring more people on board, then your payroll gets out of hand, and pretty soon, you are working just to keep up with the overhead.
Here's what you can do to get a handle on who's doing what so you have peace of mind:
DEFINE YOUR STANDARDS
This is when you take off your surgeon hat and put on your leader/visionary hat. The staff looks to you for direction to lead them with clarity and certainty.
You must set standards they live by. Otherwise, you have staff sliding through the day with minimal effort instead of rising to the challenge of being their best.
Tell them what your vision is for how you want the practice to grow. Explain to them how you want to set up your practice to be positioned against your competitors, so you stand out as the best choice.
Constantly remind staff what your goals are for the practice and how intricate each one of them is to your success since you can't do this alone.
That means staff must know what is expected of them – in much more detail than you probably think.
You can't leave things to chance, and you can't keep saying, "They should know that." Get it in writing.
The goal is to be specific about the results you expect and let them figure out how to get it done.
This is what engages them, gets their creative juices flowing, and raises their standards for themselves as well as for the practice.
Get Staff Engaged
Each person who works for you needs to understand where they fit into the picture and how valuable their position is to the success of your practice.
For example, they are not just the receptionist. They are the ambassador to your practice who is the first point of contact for the new prospective cosmetic patient. They are responsible for setting the stage for the entire experience this new patient has with you.
This responsibility gives your staff person status and significance which can be a great attitude-changer that changes the way they see themselves.
Please get staff input. I guarantee they have lots of good ideas for you if you welcome them. That's what gets them engaged.
Ask for their suggestions on how they could improve the results for their position as well as what improvements can be made throughout your practice to improve the bottom line.
Here's what you'll discover to help your staff help you:
• How your staff can do 70% of the "heavy lifting" so you have more time to focus on your craft;
• Turn your staff into your professional "Sales Ambassadors" rather than just an overhead expense;
• What your staff can do to position you as the BEST choice over your competitors.
CELEBRATE THE WINS
Staff must feel appreciated for going above and beyond the minimum effort.
They will be more receptive to helping you reach your goals when they feel respected and valued by you. So, acknowledging them for a job well done goes a long way.
It doesn't necessarily have to be money either, it can also be a simple thank you as they walk out the door for the evening or a catered lunch when you've had a great month.
It's the acknowledgment of your appreciation that tells them they are valued and respected for their role in helping you grow.
How do you hold staff accountable?
How do you incentive your staff to do their best?
Since The Year 2000, Catherine Maley, MBA has been a plastic surgery growth business and marketing consultant, author, speaker, trainer, blogger, and podcaster. Her website is www.CatherineMaley.com
Article source:
https://articlebiz.com
This article has been viewed 457 times.
Article comments
There are no posted comments.