How To Run Your Practice Like A Business
Business → Marketing & Advertising
Author

Catherine Maley, Mba

Published

September 24, 2021

Word count

680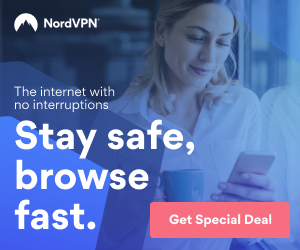 THIS WEEK'S QUESTION:
I presented timely concepts in the presentation:
"How to Run Your Practice Like a Business."
During the registration process of that training, I opened it up to pre-questions you had so I could address them during the presentation.
Here's a sampling of the flood of questions that came in from surgeons all over the US:
• How do I know what my practice is worth?
• Where can I find good staff and how do I train, and motivate them?
• What's a reasonable overhead %, and what's mine compared to my competitors?
• How much should I be spending on marketing for new patients, and where should I spend it?
• Should I add a nurse injector or NP? If so, how do I pay them?
While the questions varied, the majority of them kept leading to one main question you most wanted answered, and that was….
How the heck do I set up a smooth-running practice with the right staff that supports me and stays busy and profitable even though the competition is all around me, so I know I am making progress and growing?
CATHERINE'S ANSWER:
That is a loaded question but not that difficult to answer. The answer will give you the clarity you need to grow your cosmetic practice withOUT working more hours and hiring more staff.
Once you understand the business principles of any successful practice, you'll quickly see how leveraging your skills, effort, and resources takes your practice to a whole different level and give you the clarity and peace of mind you're looking for.
Here are the practice fundamentals that need to be in place for you to succeed in today's crazy competitive, complex and saturated marketplace:
Build a Team Of Rock Stars
You need a team of rock stars that are trained and motivated to ensure your success.
• The kind of staff who have your back;
• Who eagerly and cheerfully sing your praises to prospective patients;
• Who takes care of your current patients and treat them like family; AND
• Who work together as a team.
Because the opposite of that opens the door to what you DON'T want to happen:
High staff turnover, an uncomfortable working environment, tension, or god, forbid embezzlement. None of that can happen when you are set up properly.
Strategic Marketing and Planning
So, what's the BEST way to grow your cosmetic practice? Is it SEO? PPC? Consumer Directories? Social Media?
As you can see, the list is endless and that makes it easy to get overwhelmed so please hear this….
The most successful surgeons I know aren't opportunists.
The most successful surgeons I know are STRATEGIC.
Instead of chasing marketing tactics, they take time out to create a comprehensive and strategic business plan using a specific formula.
They implement a marketing machine to keep a steady stream of cosmetic patients coming to them on autopilot.
Set Standards So You Don't Compete On Price
Because the cosmetic patient today has so much choice, they are confused as well as skeptical.
They must weigh the pros and cons of price versus value and then choose the BEST CHOICE for them.
So how do you position yourself as the best choice? You "pre-frame" you as the best choice using logic, emotion, and personal reasons why they will get the best result and patient experience when they say yes to you.
Set Up Your Practice To Grow
A successful cosmetic practice is built on metrics, predictable income as well as processes and systems.
The secret is to watch these metrics regularly so you can be sure things are running smoothly. You will also clearly see what you need to address
as a trouble spot brewing, so you'll never again be blindsided with surprises.
Want More? Watch this free training to discover how to run your cosmetic practice like a profitable business versus a job you've created for yourself:
What has been most challenging when growing your cosmetic practice?
What skill or knowledge made the biggest difference in your growth?
Since The Year 2000, Catherine Maley, MBA has been a plastic surgery growth business and marketing consultant, author, speaker, trainer, blogger, and podcaster. Her website is www.CatherineMaley.com
Article source:
https://articlebiz.com
This article has been viewed 516 times.
Article comments
There are no posted comments.