What is a Good Conversion Rate?
Business → Marketing & Advertising
Author

Catherine Maley, Mba

Published

September 24, 2021

Word count

918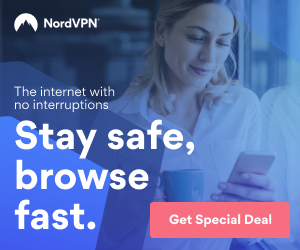 Question: What is a good conversion rate?
Dear Catherine,
I would like to know what is a good conversion rate? I had the same patient consultant for many years, and she did a great job.
We made a really good team. I performed several procedures on her throughout the years, so she was a great testimonial, and she knew how to credential me as the best. She was also very good with my patients and really good at closing consultations.
I never realized how good she was until her husband got a promotion and she moved away.
My current coordinator has been on the job for the past year, and we are getting mixed results.
She's nice enough, but we don't get the same results I used to get.
My consult conversion rate used to be in the high 70's for years, and it's dropped significantly. My coordinator says that's because the patients are price shopping our competitors and our prices are too high.
I'm not sure that's true. I don't know if it's the patients or the coordinator; or something else.
Can you tell me what is a good conversion rate?
Dr. W
Catherine's Answer:
Dear Dr. W,
Thank you for reaching out and asking such a loaded question.
You are not alone. Lots of plastic surgeons are experiencing sporadic conversion rates. Or "feast or famine" months, and they're not sure why.
This inconsistency can wreak havoc on your day, your attitude, and your pocketbook.
You start questioning yourself and doubting your staff, and that's a path to even more frustration. So what's really happening?
Well, the bad news is, there's no one easy answer. So many variables go into your success (or lack thereof) when converting consults.
Here's a shortlist of why your conversions "could" have dropped:
• Your SEO isn't working like before because google changed the rules; i.e., is your Website "responsive" so it's mobile-friendly? If not, you're being penalized in your search results;
• A new competitor came to town and is out-marketing you;
• You changed up your marketing strategy, and while you're getting more Internet leads, they are poor quality leads;
• Your coordinator has never had work done, so she's not a great walking/talking testimonial for you;
• Your coordinator needs more converting skills to get to a YES, etc.
Because the reality is your efforts don't count until the patient says YES and PAYS for your services, right?
That's where your patient coordinator comes in. Granted, consults are more difficult to close when they are "Internet Stranger Patients" versus word-of-mouth referrals patients. It can be the difference between a 15-20% to a 70-80% closing rate.
This is why your coordinator must be on her game to convert these consults to the best of her ability.
Here are some suggestions to help you get your conversion rates up:
#1: YOUR COORDINATOR MUST PROFESSIONALLY POSITION YOU AS THE BEST CHOICE ABOVE YOUR COMPETITORS.
First, your coordinator must believe in YOU. Your skills as a surgeon, and truly believe you are the best choice. So she can present you as such to
your prospective patients.
The easiest way for your coordinator to close more consults is to show off her own results from your skills and expertise. That turns her into a personal storyteller about her own journey and immediately builds trust and credibility with the prospective patient who can see for themselves, results they, too, can expect.
#2: SHE MUST HAVE POWERFUL RAPPORT-BUILDING SKILLS TO QUICKLY BOND WITH YOUR PROSPECTIVE PATIENTS SO THEY CONNECT.
Consider what a difficult conversation this is to have with a complete stranger. The cosmetic patient is uncomfortable with their appearance so they are feeling vulnerable and anxious.
The coordinator's job is to put them at ease and reassure them they are in the right place and will be happy with their result when they decide to move forward.
Your coordinator must have a process set up and powerful questions to ask, as well as tools, to help the patient articulate what they want, why they want it, and what it will take for them to say YES.
#3) YOUR PATIENT COORDINATOR MUST "COMFORTABLY AND CONFIDENTLY" CLOSE BY ASKING FOR A DECISION.
So many practices have patient coordinators who are nice and look the part but have no idea how to ASK FOR A DECISION.
This one skill is a practice game changer when you have a skilled professional representing you.
But like anything else in life, it's a learned skill. It takes proven strategies and practice.
For example, a trained and skilled patient coordinator is never pushy or aggressive. They have the words, and scripts, and processes they follow to "lead" the patient to a decision that is comfortable for the patient.
For example, a simple closing strategy is using an "assumptive" statement to help the patient make a decision. So, after your coordinator presents the quote, she confidently goes back to the computer and says,
"Sara, since Dr. Smith is pretty booked out, let me give you some dates we still have available to give you an idea of when you can have this done."
If Sara doesn't object, she is moving closer to a decision, and you are that much closer to a yes, so keep going.
To get more proven strategies to convert more consultations to booked procedures, check out The Converting Club for Coordinators.
Since The Year 2000, Catherine Maley, MBA has been a plastic surgery growth business and marketing consultant, author, speaker, trainer, blogger, and podcaster. Her website is www.CatherineMaley.com
Article source:
https://articlebiz.com
This article has been viewed 772 times.
Article comments
There are no posted comments.