Dealing with the Unhappy Cosmetic Patient
Business → Marketing & Advertising
Author

Catherine Maley, Mba

Published

September 29, 2021

Word count

785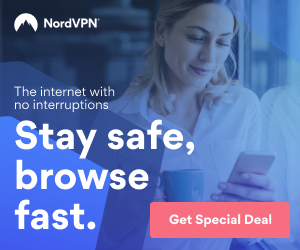 It takes compassion and patience when dealing with the unhappy cosmetic patient, but it's well worth it when growing your practice.
For the most part, you have nice patients who are reasonable and pleasant to work with. Some of them have given you great reviews, but every plastic surgeon had bad reviews that will not go away.
Long story short, these patients had unrealistic expectations and, no matter what you tried to do to make them happy (or at least not unhappy), they preferred to bad mouth you online.
So, how can you make an unhappy patient happy before it gets to the point where they are complaining about you online?
UNHAPPY PATIENT HURT YOUR ONLINE REPUTATION
Thanks to online patient reviews, directories like Real Self, and social media, it is too easy today for an unhappy patient to blast you, your credibility, and your reputation. A bad review takes the unhappy patient minutes to write but follows you around for years.
That makes it necessary to anticipate and continually improve upon all aspects of the patient experience with you because it's not about just that one consultation, treatment, or procedure they have with you.
It's about setting up processes so that the prospective patient is happy and satisfied with their experience and result from beginning to end.
But what do you do with the occasional unhappy patient? How do you make them happy?
Here are proven strategies to turn them around:
SHOW THE COSMETIC PATIENT YOU CARE
The majority of cosmetic patients rarely badmouth you IF they feel a connection with you. Most of them would actually be quite forgiving if they felt that you cared about them.
For example, the cosmetic patient has got to feel as important after they pay you as they felt before they paid you.
You never want them to feel dismissed by having someone else see them for their post-op appointments and having only your staff call them to see how they're doing. That means:
• YOU make the follow-up call to see how they are doing
• YOU see them for their post-op appointment
• YOU give them your cell phone for emergencies
Even though you're super busy, taking minutes out of your day/evening here can save you many hours and dollars down the road.
There is a saying in our industry that says, "They won't sue you if they like you," so keep that in mind.
HEAR THEM OUT
Listen to your patients. You can't solve a problem you don't know you have, and that's why listening is critical.
Oftentimes, the patient just needs to vent – for whatever reason. If you let them, it can diffuse 80% of their anger, so they calm down and are now in a rational state of mind to talk and come up with solutions.
Just listen.
You don't have to agree, dispute, or negotiate what they are saying.
Just listen.
Keep your ego in check and squash defensiveness. Although the patient may be attacking your skills or integrity, keep your cool and remember the objective here is to neutralize the unhappy patient so they don't damage your reputation.
Don't make excuses, don't qualify, and definitely don't disparage the patient for speaking their mind. Just listen and learn.
MAKE A SINCERE APOLOGY
This is tricky because you don't want to admit wrongdoing; however, you do want to acknowledge your sincere concern for your patient's feelings.
Be honest with yourself. Is the patient being completely irrational, or is there room for improvement in the result they got?
The answer is usually somewhere in the middle, so apologize for the situation and acknowledge how they feel by saying something like, "Sara, I'm sorry you're not happy with (me, staff, result,) so let's talk about a solution."
FIND OUT WHAT THE COSMETIC PATIENT WANTS
Now it's time to make it right. Find out what the cosmetic patient wants. Ask a simple question like, "What is it you want me to do for you?"
Did you notice you are NOT admitting guilt here? You are simply acknowledging their feelings.
There's a good chance it's going to be easier to appease them than you thought. If it is something reasonable, why not give it to them and move on?
If the unhappy patient wants more than that, like as a refund, it's best to contact your lawyer to draw up an agreement to go with it, so they agree not to talk about you online or offline.
More helpful insights about handling cosmetic patients are in my book, Your Aesthetic Practice/What Your Patients Are Saying.
Since The Year 2000, Catherine Maley, MBA has been a plastic surgery growth business and marketing consultant, author, speaker, trainer, blogger, and podcaster. Her website is www.CatherineMaley.com
Article source:
https://articlebiz.com
This article has been viewed 667 times.
Article comments
There are no posted comments.