Convert More Plastic Surgery Consultations
Business → Marketing & Advertising
Author

Catherine Maley, Mba

Published

September 29, 2021

Word count

1,056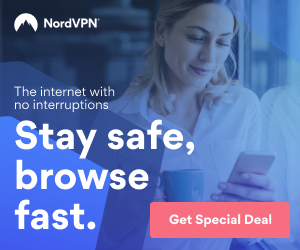 You convert more plastic surgery consultations when you hire a patient coordinator with the right character, mindset, and skills.
The right coordinator is a practice game-changer who can take your practice revenues from "just enough to pay the bills" to a windfall every month because they know how to book cosmetic procedures!
This position cannot be taken lightly. You may think anyone can step in to do the job of a coordinator, but you would be sorely mistaken.
Converting consultations is an art and a trained skill. It takes the right strategies, knowledge, and then lots of practice to get good at confidently taking a "stranger prospect" to a paying cosmetic patient.
See the below traits of a great patient coordinator to ensure you have the right person representing you:
GET THE RIGHT PATIENT COORDINATOR IN THE POSITION OF "CONSULTATION CLOSER"
Your coordinator must believe in YOU, your skills and be open to aesthetic rejuvenation. If your patient coordinator would never succumb to this world of vanity, how in the heck are they supposed to praise and promote you and your services?
However, that does not mean you are looking for an aggressive, loud-mouthed salesperson who can't relate to your patients (or maybe it does if your patients DO relate to that type of personality.) Different parts of the country have different "styles" of communicating, so be sure your coordinator fits well with your type of patient demographics.
You are looking for certain personality traits MORE than you are looking for experience. The aesthetic industry can be learned easily. Powerful people skills cannot. Be sure you have the right coordinator representing you who looks, acts, and feels the part.
THE RIGHT MINDSET AND ATTITUDE
The best coordinators have confidence knowing they are providing a valuable service to prospective patients who need guidance. They believe in the surgeon(s) they are representing. And they also believe in cosmetic rejuvenation as a gateway to personal self-fulfillment and happiness.
That means they do all they can to help the prospective patient get to a yes, and they persevere in the face of resistance. They don't see resistance as rejection. They see it as an opportunity to clear up the confusion on the patient's side, so they also get to a yes and be happy.
EXCELLENT PEOPLE SKILLS
The right coordinator also has the people skills to make a prospective cosmetic patient comfortable and trusting enough to decide to have their cosmetic procedure with you.
They stay focused on the patient's wants, fears, objections so they can artfully address the issues in the patient's mind that are stopping them from moving forward. They do that by bonding with, listening to, and asking questions. So the patient feels heard. The patient now opens up more because she trusts the patient coordinator has her best interests at heart.
SKILLED AT CONVERTING PLASTIC SURGERY CONSULTATIONS
Converting prospective patients to paid cosmetic patients is the #1 skill needed to be a top patient coordinator. This is where the rubber meets the road. This is the difference between an okay coordinator and a converting rock star.
To convert more plastic surgery consultations, it takes confidence, and it takes courage.
For example, when the coordinator has presented the options to the prospective patient, they must transition to a strategic question rather than a yes/no question that can trigger resistance. The patient is looking to you for guidance and isn't going to hand it to you–
You have to ask for it in a professional and comfortable way, so the patient says yes.
So instead of asking, "Sarah, did you want to do this?" you ask, "Sarah, I only have 2 dates left this month on the 10th and 15th, or did you want to wait until next month? (most cosmetic patients hate to wait so this adds urgency.)
When they pick one of the choices given to them, the patient is moving forward and you now have a booked surgery!
Want more?
Let me train your patient coordinator to be a converting rock star. Have her join The Converting Club for Coordinators to get started right away.
GIVE YOUR PATIENT COORDINATOR THE TOOLS NEEDED TO EDUCATE THE PATIENT
Consider what a difficult conversation this is to have with a complete stranger. The cosmetic patient is uncomfortable with their appearance, so they are feeling vulnerable and anxious.
The coordinator's job is to put them at ease and reassure them they are in the right place and will be happy with their result when they decide to move forward.
Your coordinator must have a process set up and powerful questions to ask, as well as tools, to help the patient articulate what they want, why they want it, and what it will take for them to say YES.
One helpful tool is "The Aging Face" signage. This is for patients who want facial rejuvenation. But don't know how much or how far they want to go. The signage helps them determine surgical vs. non-surgical solutions.
TIP: Patients are much more driven to a solution to their problem vs. the solution you have to fix their problem. Think: Problem First – Then Solution.
SCRIPT YOUR PATIENT COORDINATOR SO THEY KNOW HOW TO ASK FOR A DECISION
So many practices have patient coordinators who are nice. And look at the part but have no idea how to ASK FOR A DECISION. This one skill makes the difference between 25% conversions and 75% conversions.
But like anything else in life, it's a learned skill. It takes proven strategies and practice. For example, a trained and skilled patient coordinator is never pushy or aggressive. They have the words and scripts and processes they follow to "lead" the patient to a decision that is comfortable for the patient.
For example, a simple closing strategy is the "Choice Close." That means rather than the patient deciding a YES/NO question. They choose EITHER/OR, and YES is assumed…
"Sara, Dr. Smith's surgery days are Wednesdays and Fridays. Which works better for you?"
Now Sara has most likely moved from IF she is going to book to WHEN she is going to book. It's a small nuance with a big effect. Try it.
If you know in your gut, your coordinator could be better, let me train her.
Since The Year 2000, Catherine Maley, MBA has been a plastic surgery growth business and marketing consultant, author, speaker, trainer, blogger, and podcaster. Her website is www.CatherineMaley.com
Article source:
https://articlebiz.com
This article has been viewed 685 times.
Article comments
There are no posted comments.