Marketing Plastic Surgery Procedures
Business → Marketing & Advertising
Author

Catherine Maley, Mba

Published

October 9, 2021

Word count

1,047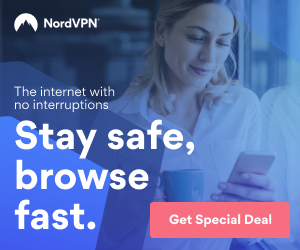 Plastic Surgery is a lucrative business, and that makes it difficult when marketing plastic surgery procedures. Plastic surgeons, as well as other specialties and corporations, want to capitalize on the growing demand for cosmetic rejuvenation. This means plastic surgery patients have more choices now than ever before, so marketing cosmetic surgery effectively takes strategy.
No marketing method works all the time or every time. People change, the media change taste change. So marketing for plastic surgery procedures needs to be strategic. Different long- and short-term messages and marketing channels must be tried and tested until you get the results you're looking for. Here are pointers:
DEFINE YOUR "PREFERRED PLASTIC SURGERY PATIENT" FIRST
When marketing cosmetic surgery through mass media channels, you are talking to everybody and nobody. You've probably heard the saying, "You can't be everything to everybody."
All plastic surgery patients are not created equal. You have to consider different generations' ages, ethnicities, genders, social economics, and consumer trends. Target marketing is necessary, so you focus in order to save money and get a good result.
Cater to the group you consider your preferred cosmetic surgery patients, whether it be a particular age group or procedure. Learn the demographics and needs of that group. And be where they are on the Internet, the events they attend, the blogs they read, and so on.
This is important because only a certain percentage of the population will invest in cosmetic enhancement procedures, products, or treatments.
By marketing plastic surgery to the right niche market, you'll be more profitable. You won't waste your effort, time, or money by throwing out your message to consumers who have no interest in your services.
MARKETING STARTS WITH YOUR CURRENT PLASTIC SURGERY PATIENTS
While you're waiting for your mass media marketing strategies to take hold, implement some "fast-acting" marketing projects that give you revenues now. Start with your current cosmetic surgery patient base. They already know and trust you. Therefore, they're much more apt to respond to your marketing efforts.
Your current patients are also your lowest-hanging fruit since a patient who wants to look good today, will want that again, so keep in touch.
Use these marketing mix strategies to cross-promote comparable procedures and treatments and encourage patient referrals:
Patient Marketing via Facebook
Use your current patient email list in your Facebook audiences when setting up a Facebook ad campaign. This way, your current plastic surgery patients will see you in their Facebook stream. That alone may compel them to reach out to you or, at least, like and share your posts and ads with their friends on Facebook.
You also want to add your own patient list as a "look-a-like" audience in your ad campaign. Facebook will analyze your patient list to send your ad to others that mirror the similarities of your current patients.
Social Media Booth
Set up a corner of your office as your social media booth. Order a customized backdrop stand with your logo and Website on it so all photos and videos show your contact information in the background. Now every visiting patient can sign your praises to their social media friends by taking photos with you and the staff. You can also interview them about their experience with you and then forward the video to them so they can upload it to their social platforms, and you can do the same on your social platforms.
Patient Email Marketing
Email marketing still wins, hands down, over social media when it comes to reaching, interaction and results. First of all, you are sending emails to patients who already know, like, and trust you, so there's a better chance of them wanting to hear what you have to say. And, unlike social media, you have more time and space to get your message across. It is, by far, the fastest, cheapest, and easiest way to stay in touch with your plastic surgery patients.
Make your practice emails eye-catching, fun, informative, and always include special offers with a tight expiration date, so patients respond now.
Use any of the email platforms such as www.ConstantContact.com or www.MailChimp.com and watch the analytics they provide, so you know your open rates.
I highly recommend you email twice a month, so you stay "top of mind" to your patients, but don't overwhelm them, and be sure you have permission to send emails to your patients. They also must be able to opt-out if they wish.
Social Posts
Repurpose your email design into social posts for Facebook, Instagram, and any other social platform you use to grow your audience.
There's no need to start over from scratch. Use the same graphics and copy from your email so no matter how patients and their friends see you, they will see consistency in your design and messaging.
And, if you're getting likes on your post, boost it with $10 to get it in front of other prospective cosmetic patients.
Word-of-mouth Referral Program
Offer an easy way for your patients to refer their friends and family. The best referrals will come from satisfied cosmetic surgery patients who were treated well and who got a great result. When they do refer someone to you, thank them with a personal phone call and/or note to show your appreciation for their support.
TRACKING RESULTS WHEN MARKETING PLASTIC SURGERY
Make sure your staff asks every new patient how they heard about you. Your scheduler offers that drop-down menu of referral sources, so be sure it's set up and every staff person knows to use it.
You can also code your ads, use a special telephone line or have cosmetic surgery patients present a message for the special price you mentioned in your patient email, social post, or referral cards. Regularly pull up reports to determine where your marketing results are coming from.
Conclusion
When marketing plastic surgery procedures, it takes different messages, different formats, and consistency to connect with your current patients as well as your preferred cosmetic surgery patients so you catch them when they are ready for rejuvenation.
Because if they aren't ready for your services today, they will be three, six, nine months from now, and you want to be there.
Since The Year 2000, Catherine Maley, MBA has been a plastic surgery growth business and marketing consultant, author, speaker, trainer, blogger, and podcaster. Her website is www.CatherineMaley.com
Article source:
https://articlebiz.com
This article has been viewed 625 times.
Article comments
There are no posted comments.