It Takes a Marketing Mix to Grow a Plastic Surgery Practice
Business → Marketing & Advertising
Author

Catherine Maley, Mba

Published

October 10, 2021

Word count

686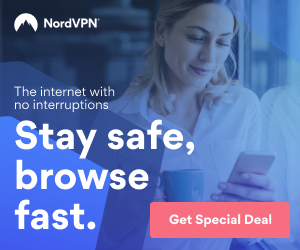 Successful plastic surgeons know it takes a marketing mix to grow a plastic surgery practice for lots of reasons.
The big one being the demise of controlled mass media.
Consumers are no longer held captive by a select few TV channels, radio shows, and newspapers who owned the public's attention.
Thanks to the Internet, you can now get your news anywhere you want, and you control who and what you listen to and watch.
As a solo plastic surgeon, you can use that to your advantage and capture the attention of prospective plastic surgery patients.
You do that by starting your own media channels to build a name for yourself with a select group of consumers. That is powerful. You can become a celebrity in your own right and capture an audience that is interested in your cosmetic services.
Keep in mind - you don't need everyone to know you….just those who want your services.
However, the flip side is that all plastic surgeons have the same opportunity to build a name for themselves on these various medical platforms.
So, it takes an enormous amount of time and effort to do that effectively, so you stand out as the obvious choice when consumers are looking for a cosmetic rejuvenation provider.
Here are strategies to help…
MARKETING CHANNELS PLASTIC SURGEONS SHOULD USE
So many marketing channels exist for you to use when attracting more cosmetic patients.
However, no one method works all the time for all prospective patients. Therefore, you need to develop the right marketing mix, which is defined as the methods you use to promote your services and products. This consists of using different long- and short-term messages and avenues until you get the results you're looking for. Here is a sampling of those marketing methods to choose from:
Website Design
SEO
PPC
Articles
Blog
Directories
Physician Referrals
Alliances
Fundraisers
Billboards
Print Ads
Instagram Posts & Stories
Facebook Posts & Ads
Text
Press Releases
RealSelf
Link Building
YouTube
Newsletter
TV Ads
Radio Ads
PR
Public Speaking
Retargeting Ads
Banner Ads
Direct Mail
Email
Patient Events and much more.
Isn't that crazy? Because you have so many choices, you'll go broke trying to be everywhere so be strategic.
DEFINING YOUR PREFERRED PLASTIC SURGERY PATIENT
Marketing your aesthetic practice starts with defining your preferred patients. You then have to be where they are consistently so that when they're ready for cosmetic enhancements, they think of you—not your competitor.
When it comes to attracting the best patients, keep in mind the importance of target marketing. You've probably heard the saying, "You can't be everything to everybody."
There's great truth to that. So cater to the group you consider your perfect patients. Learn their demographics and needs. This is important because only a certain percentage of the population will purchase cosmetic enhancement procedures, products, or treatments.
By promoting your marketing efforts to the right niche market, you'll be more productive and profitable. You won't waste your effort, time, or money by throwing out your message to just anyone.
PERSONALIZED MESSAGING
Marketing strategies are also becoming more individually oriented. Using a sophisticated software program, practices can develop a database that allows them to individually approach prospective and existing patients.
This approach provides a solution to a specific concern they may have and relays that information in the format the patient wants to receive that information.
An example is a cosmetic patient who has had a wrinkle filler treatment from you and who has agreed to receive email messages from your office, so you send his/her your e-newsletter telling them about the latest FDA-approved wrinkle filler that lasts longer.
Successful practices realize relationship marketing is much more important than transactional marketing. Therefore, keeping current patients is more important and cheaper than trying to attract new patients.
Long-term strategies build your brand awareness and your practice. Short-term strategies create a temporary, immediate revenue boost by giving patients an incentive to purchase now. By implementing long- and short-term marketing strategies, you can gain immediate revenues while building your reputation and practice.
Since The Year 2000, Catherine Maley, MBA has been a plastic surgery growth business and marketing consultant, author, speaker, trainer, blogger, and podcaster. Her website is www.CatherineMaley.com
Article source:
https://articlebiz.com
This article has been viewed 707 times.
Article comments
There are no posted comments.