10 Plastic Surgery Marketing Tips
Business → Marketing & Advertising
Author

Catherine Maley, Mba

Published

October 10, 2021

Word count

1,335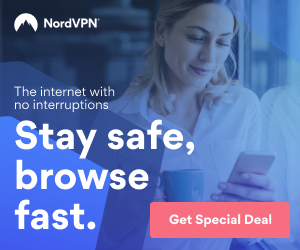 Introduction
You cannot be successful in the plastic surgery industry without a steady stream of plastic surgery patients coming to you, so below are 10 plastic surgery marketing tips to help keep a steady stream of cash-paying patients coming to you.
But, first, a little background. The female plastic surgery patients' wants, needs, and concerns are complex and ever-changing. Rather than a goldmine, it can be more like a minefield to understand these patients and why they chose you over all the others, stay loyal to you and refer their friends to you.
You Are in an Enviable Position.
Here is the good news. You cater to a very hungry market – the plastic surgery patient who wants to look and feel good and will invest their time, money, and effort to do so.
Think about it. The patient who cares about their appearance has a built-in need now and for years to come because if they care today how they look, they are really going to care as the aging process takes an even bigger toll.
So, putting in the effort up front now to attract these plastic surgery patients to your practice and nurturing those relationships will prompt them to return again and again for procedures, treatments, and products to help them look and feel good for a lifetime. The tips below will help:
10 PLASTIC SURGERY MARKETING TIPS TO GROW A MULTI-MILLION DOLLAR COSMETIC PRACTICE:
Tip #1: Target Higher-Value Cosmetic Patients
In today's world of surgical and non-surgical technologies, everybody is a prospective patient. Ask anyone what they would change about their appearance if there were no money or time issues, and I guarantee 90% of them will give you an answer.
However, you will run out of time, money, and energy to attract everyone to your practice. Instead, identify who your most profitable patients are and then focus your efforts on them. For example, females still make up 85% of the market. So I would start there. Then decide which age group you like to work with and which procedures are your favorite. It's much more effective to target certain groups of patients than it is to market to everyone because that will make you "The Jack of All Trades and Master of None."
Tip #2: Understand the Decision-Making Process of a Plastic Surgery Patient
Put yourself in your patients' shoes. Imagine how difficult this decision is when you consider how many posts, directories, advertisements, banners, social posts, and YouTube videos these prospective patients see, read, watch and talk over with their friends.
It's mind-boggling to not only choose the procedure you want but who should perform it. Help your patients make a good decision by assuring them with tons of social proof.
Cosmetic Patients need reassurance they will get a great result and have no regrets. They get that reassurance through your before/after photos, online reviews, and patient testimonials, so have a process in place to collect that social proof.
MarketingTip #3: Make the Aesthetic Patient Feel Acknowledged
The plastic surgery industry is all about emotions. The patients you cater to have something about their appearance that is making them feel uncomfortable about themselves. That hurts their confidence and self-esteem, which then affects the quality of their lives.
It takes empathy and compassion to acknowledge and understand your patients' concerns. So they feel heard and understood. The more comfortable you can make your cosmetic patients feel, the more likely they are to connect with you, open up and say yes to you.
Tip #4: Increase Revenues-Per-Patient
You are leaving money on the table if your patients don't realize everything you offer. So often, your patients see you for one procedure but go elsewhere for their other cosmetic rejuvenation needs. It's typically because they didn't even realize you offered more.
Don't make that mistake. Be sure you have lots of tasteful in-house signage such as a menu of services listing ALL of your surgical and non-surgical procedures and treatments, so you never hear, "I didn't know you did that!"
Tip #5: Stop Ignoring Your Current Patients
The #1 reason cosmetic patients leave your practice is not because of a bad result. And, it's probably not because they didn't like you and your staff. It's because of your indifference.
The reality is they did not stop wanting cosmetic rejuvenation. They just stopped wanted it from you because you've been ignoring them. And your competitors have been courting them, so they went to them instead.
It takes so little effort to keep in touch with patients who already know, like, and trust you. Be sure your marketing plan includes communications with your current patients. So they know you care.
Tip #6: Encourage Referrals
Word of mouth referrals has always and will continue to be the lifeblood of plastic surgery practice. It doesn't get any better when a trusted friend boasts about their results and how great you are, so don't leave that to chance.
Remind your patients you appreciate them referring your friends to you. And when they do, make a big deal out of it by sending them a thank you note with a gift card showing your appreciation.
Tip #7: Reactivate Your Lost Patients
It's always faster, cheaper, and easier to reconnect with patients who have visited you before than it is to attract total strangers to your practice. Be strategic when reaching out, but also be thoughtful.
Frankly, these patients may have moved on because they didn't care for the experience they had with you, or maybe they left you for a cheaper price elsewhere but had a bad result and are too embarrassed to return.
So reach out to them in a heartfelt way. Ask them if you did something wrong because you want to make it better. Include a gift card to welcome them back and then hang on to them this time!
Tip #8: Create a WOW Patient Experience
Our industry is all about the relationship the patient "feels" they have with you. In my book, "Your Aesthetic Practice: What Your Patients Are
Saying," I asked cosmetic patients why they chose you versus your competitors, and the answer is always the same…they felt more of a connection with you and your staff than they did with the others.
Please be sure every interaction with patients, whether on the phone or in-person is a good one. The goal is to make them feel comfortable during every step of the process.
Tip #9: Implement a Cosmetic Patient Loyalty Program
Everyone knows it's cheaper to retain a cash-paying patient than it is to find a new one. The easiest way to make that happen is to implement a loyalty program that puts "golden handcuffs" on your patients, so they return, refer and review. But it's got to be easy for the staff to track and compelling for the patient to use.
For example, The KISS Rewards Club is a platform that tracks everything for you, but it also includes the ongoing marketing efforts it takes to keep a loyalty program alive.
Tip #10: Build Your Credibility Through Strategic Alliances
Third-party endorsements are powerful. Someone else who is credible and singing your praises to their own database of patients, customers, or clients is the most effective advertisement.
It's called "transference of credibility." If someone has a following of ardent fans and boasts about you to them, they transfer the credibility they have for that person to you.
Who do you know who has a following? Possibilities include: non-competing physicians and cosmetic dentists, salon owners, retail shop owners, social media influencers, and local personalities.
Conclusion
Please use these 10 plastic surgery marketing tips to grow. Plastic surgeons today must use their advertising budget to proportionately attract new cosmetic patients to the practice and then spend the rest nurturing those same patients, so they return, refer and review.
That's smart because cosmetic patients have endless needs you can address for years to come, and so do their friends.
Since The Year 2000, Catherine Maley, MBA has been a plastic surgery growth business and marketing consultant, author, speaker, trainer, blogger, and podcaster. Her website is www.CatherineMaley.com
Article source:
https://articlebiz.com
This article has been viewed 987 times.
Article comments
There are no posted comments.