How to Design a Killer Plastic Surgery Ad that Gets a Response
Business → Marketing & Advertising
Author

Catherine Maley, Mba

Published

October 11, 2021

Word count

1,504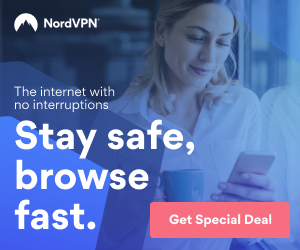 As a plastic surgeon, if you don't know how to design a killer plastic surgery ad that gets a response, you end up feeling like you're throwing your money away on cosmetic surgery advertising that just doesn't work!
Oftentimes, you knew it wasn't working, but you kept running your ad anyway, hoping that the repetition would finally kick in and prospective cosmetic patients would call you? And, remember how the advertising sales representative kept insisting on the need for repetition and patience?
The growing competition has increased aesthetic advertising a lot. The American Society of Plastic Surgeons, statistics show that in just one decade cosmetic surgery advertising has increased by 2000%!
That means you need to think more strategically about your plastic surgery advertising efforts. You will have to target your audience and appeal to them in a way that separates you from all the other plastic surgeons.
It is difficult to write plastic surgery advertising that gets your telephone to ring, and many variables go into the making of an effective direct-response ad.
Do you currently copy what you see in the 'social' magazines or the newspapers in your community where the content is often no more than a photograph of a pretty girl with a list of the services you offer? Or perhaps you use a publication's graphics department where 'creative' people design an ad for you and then hope for the best?
Well – no more. Now is the time to reconsider your cosmetic surgery advertising before investing another dime in it.
Because once you know how to design a killer plastic surgery ad that gets a response, you see why your current advertising is not working for you.
PLASTIC SURGERY ADVERTISING OBJECTIVES
What are you expecting your plastic surgery advertising to accomplish? Are you looking for name recognition to build awareness of your services among prospective patients? Or reinforce your brand image, remembering that every ad is a building block for your brand? While all of that is nice, your true objective is to get the prospective patient to contact you – period.
You will need to commit to advertising and do what it takes to get a good response. If you play it safe, you will get safe results but is that what you want?
What you really want is for your plastic surgery ads to be effective and provide a return on your investment. That means you need to think creatively. You need to consider how you can tell your target audience what they want to hear and then give them a reason to respond to you now.
ELEMENTS OF A GOOD PLASTIC SURGERY AD
There is no one way to write a great ad. It takes an educated guess and then testing and tracking to see if it is working. Changing just one element in your ad can change its response, so try different things and if it doesn't work quickly, try something else. However, every one of your plastic surgery ads needs to contain the following:
Tense
The most successful cosmetic surgery ads are written in the second person, using the word "you" because every reader is asking themselves the same question, "What's In It for Me?" so be sure to tell them by spelling out the benefits they will receive.
Headline
Your headline is the most important element. The best headlines promise the reader a benefit. Also, specifics get better readership than generalities. By the way, people read the headline five times more than they read the body, so be sure yours is eye-catching and memorable. An example would be, "You Could Look 10 Years Younger – Tomorrow!"
Graphics
Research has shown that cosmetic surgery advertising showing before and after photographs had a better response than ads that didn't show any. Your ad should show the end result of using your services. And use photos that depict your preferred patient target. So, if you are attempting to attract the younger girl for liposuction, be sure to use that age in the photo. And you'll be viewed as more credible when you use your own patients in your cosmetic surgery advertising and tell your readers it's an "actual patient" rather than use a model.
Copy
You cannot bore people into using your plastic surgery services; you can only interest them. Tell the readers what your services will do for them and tell them by using specifics. Here are some ideas:
– Testimonials make copy more credible since readers find the endorsements of your patients more persuasive. It's always more compelling when a patient tells another patient how great you are (rather than you tell them how great you are.)
– There is a saying that says, "You Sell More When You Tell More." This is called marketing through education, and prospective cosmetic surgery patients are thirsty for information about procedures they are interested in. So, if you are writing a long copy, use bold subheads that state the benefit then explain it in more detail in the following paragraph.
– Try a believable 'how to' statement – "How You Can Look 10 Years Younger …"
– Use power words such as "Introducing," "Announcing," and "Free" – still the most powerful word in the advertising vocabulary
– Add action words such as "Discover," "Learn," and "Enjoy."
– Ask a question to pique the readers' curiosity – "Do You Think This Woman Had a Face Lift?"
– Use your name in the headline to strengthen your brand and obtain additional name recognition – "Do You Think Dr. Smith Performed a Face Lift on this Patient?"
DO SOMETHING DIFFERENT WITH YOUR PLASTIC SURGERY ADVERTISING
Think outside the box. In advertising, you need to rise above the clutter. Try something different:
– Produce your own DVD. Have a professionally produced DVD made of you, your staff, and your office. Offer a Free DVD in your advertising to identify people interested in cosmetic surgery.
– Provide a toll-free number with a recording explaining some of your highlights and inviting them to leave their name and address so that you can send them a free DVD. That gives you enough information to follow up with them later.
– Patients want information, so offer them a special report on the details of a procedure. Perhaps the emotional roller coaster of a facelift before, during, and after surgery. Have one of your patients keep a diary and take photos every day to chart their recovery. Prepare a report you can mail to the prospective patient and then follow up with them later.
– Design your ad to look like a newspaper editorial. This format allows you room to explain a procedure in detail and can pass for a feature story, a health column, or a human interest story that involves a patient and their before and after photos.
– Use a local celebrity or personality to tell their own story about how your services have improved their lives.
– Advertise your participation in a local fundraiser to show your interest in helping your community in a selfless way.
– Invite your readers to participate in a study or an educational event.
Special Offer
The point of the special offer is to get the readers to raise their hands to say they are interested. The offer is the single element in your plastic surgery advertising that gets your reader to stop, notice and act now rather than wait until tomorrow – or never. You need them to respond to you now. Here are some ideas:
– Make your offer irresistible. Offer a free gift when, for example, they schedule a signature facial from your Aesthetician
– Announce if they register for your online newsletter, they receive a $20 Off coupon for retail products you carry
– Offer a complimentary computer imaging or skin analysis session so the prospective patient can see herself, her concerns, and the possibilities for improvement
– Offer a simple report that explains the various wrinkle fillers available so the reader can make an informed decision
Expiration Date
It's imperative to include an expiration date in an offer. You want to instill a sense of urgency, so they act right now rather than wait. Although they have good intentions, life gets in the way, and you don't want this opportunity to slip by.
Lastly, be sure to offer multiple ways for them to contact you – by mail, email, telephone, text, or direct messaging from social media. While they may not be ready to schedule the consultation with you just yet, they would like a less intimidating way to learn more, so give it to them in the way they are most comfortable with.
And remember, the patient that responds to your plastic surgery advertising is golden. Nurture that new relationship with ongoing communications so the patient bonds with you. Your dialogue with them should help build a bond so when they are ready; they call you – and only you!
So now that you know how to design a killer plastic surgery ad that gets a response, review your current advertising efforts, and make the needed changes to get great results.
Since The Year 2000, Catherine Maley, MBA has been a plastic surgery growth business and marketing consultant, author, speaker, trainer, blogger, and podcaster. Her website is www.CatherineMaley.com
Article source:
https://articlebiz.com
This article has been viewed 835 times.
Rate article
This article has a 5 rating with 1 vote.
Article comments
There are no posted comments.