Thinking About Adding a Laser to Your Practice? Renting Versus Owning
Business → Marketing & Advertising
Author

Catherine Maley, Mba

Published

October 11, 2021

Word count

1,223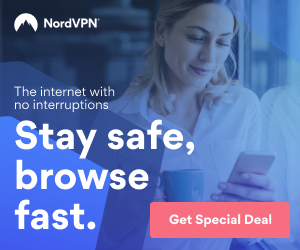 By Wm. Philip Werschler, MD; Kari Larson, MBA and
Catherine Maley, MBA
Author, "Your Aesthetic Practice"
www.catherinemaley.com
Ms. Maley is President and Senior Marketing Strategist, Cosmetic Image Marketing, San Francisco, California. Dr. Werschler is Assistant Clinical Professor of Medicine/Dermatology, University of Washington School of Medicine, Seattle. Ms. Larson is a Cosmetic Practice Development Specialist, Premier Practice Institute, San Diego, California.
The authors report no actual or potential conflict of interest in relation to this article.
With hundreds of laser models currently on the market, considering how to acquire this technology without breaking the bank is important. This column analyzes some important issues to consider before acquiring new laser equipment. Because laser technologies are produced and updated so frequently, making the wrong decision can result in poorly trained staff, outdated equipment, or equipment that requires costly upgrades and service. Many practitioners find themselves with laser equipment that sits in a storage room collecting dust because they do not know how to use the technology or market it to their patients.
Why Rent?
Opting to rent laser equipment can eliminate the aforementioned problems. Space is a precious commodity, and renting lasers can help turn those expensive doorstops into profit centers that enable your practice to stay on the cutting edge of today's medical advances. Additionally, when renting lasers the twin burdens of maintenance and obsolescence are off-loaded from the practice. All preventative maintenance and repairs become the responsibility of the rental agency, and upgrades or replacement with newer technology is done on a regular basis.
Renting a laser provides low-barrier entry into the laser market; you are essentially outsourcing laser services in your practice. The practitioner schedules the patients and the laser collects the fees from the patients and pays the rental company a contracted rate.
A rental company will supply a certified technician to operate the rental laser, as well as a modern laser system with a complete line of accessories. In addition, rental companies provide in-service education and certification programs for office staff. Because a certified technician is on-site to oversee the proper use of the laser, the physician's liability is reduced by making sure all safety measures meet American National Standards
Institute requirements. This also decreases staff salary overhead, as the rental company pays the technician directly.
Renting provides access to highly advanced laser equipment only when you need it without the capital expenditure, financial exposure, or risk of equipment obsolescence involved in purchasing. In addition, liability risks, maintenance issues, and concerns about either using the equipment too much or too little are eliminated.
Why Purchase?
Although renting equipment offers some advantages, it also reduces your potential income from the laser because the rental fee affects your profit margin. Rental costs vary greatly, commonly ranging from a flat rate of $800 to $1,200 for a half-day; $1,000 to $2,000 for a full day; or a percentage of the total daily revenue with no initial cash outlay. The rental fee includes the laser equipment and the certified technician. Rental companies can also address liability issues, depending on your insurance plan, to ensure coverage. Because of the expense associated with renting a laser, the incremental cost of doing business on a given day is increased, as you will need to treat a certain number of patients just to break even.
Another disadvantage to renting is that the laser you get may not be in top condition and may show considerable wear because it is continually being moved from office to office. Malfunctioning equipment causes scheduling problems and dissatisfied patients. Although renting has its advantages, it is not a viable long-term option if your goal is to expand your aesthetic practice.
A primary benefit of owning a laser is the profit margin. Fillers and toxins are an expense for the physician each time a patient is treated, but this is not the case with lasers. Purchasing a laser requires a substantial initial expenditure and some minimal recurring costs such as the maintenance fee or service contract and disposables such as cryogen. Although the initial cost of purchasing a laser can be somewhat of a deterrent, the long-term benefits generally outweigh the start-up costs. Furthermore, various options are available when purchasing a laser such as leasing with an option to buy.
Owning a laser gives you the advantage of having the technology available at all times for your patients' convenience. The ability to offer aesthetic services at the convenience of your patients can easily increase revenue by 20% to 30%. If you can only offer laser treatments on certain days (ie, when the rental equipment is in your office), you are sacrificing potential income. The aesthetic patient can be demanding and may not be willing to wait. Thus, by not owning the equipment, you risk losing your patients to competitors who can offer appointment times that fit their schedules.
Upon purchase, laser companies also provide equipment training and certification for the physician and office staff, as well as marketing tools to help build a laser practice. Owning a laser and operating it regularly allows the physician and office staff to become familiar with the equipment and proficient in its use.
Maintenance
Regardless of whether you own or rent your laser equipment, maintenance is a consideration. When laser equipment breaks down, the practice is disrupted. Lasers will either need to be sent for repair or the technician will need to come to the office. This means that appointments must be rescheduled, creating an inconvenience for patients and office staff. Most maintenance issues can be resolved within 24 to72 hours.
If a laser is purchased, a maintenance contract also should be purchased. Periodic maintenance contracts provide scheduled maintenance for the laser and also can provide warrant-type coverage for unexpected breakdowns. Maintenance contracts range from $1,000 to $10,000 per year.
However, if the laser is generating $50,000 to $100,000 per year, the cost is relatively small compared to the revenue generated.
When renting a laser, maintenance is included in the contracted fee. Although the rental company is required to repair the laser, the breakdown is still inconvenient to your patients and office staff. Furthermore, rented lasers are more likely to malfunction because of excessive transportation, wear and tear, and multiple operators.
Conclusion
Before deciding whether to rent or purchase laser equipment, consider the goals of your practice. Are you providing laser services to expand the aesthetic side of your practice and using lasers as the loss leader, or are you merely offering an additional service to your patients? If you are new to the aesthetic market and would like to test the waters before you jump in, renting is a good opportunity. It allows you to try different systems to better understand the technologies and determine which would work best for your practice. Distinguishing between the various lasers and their capabilities can be confusing; renting allows you to evaluate the equipment before buying. It also gives you the opportunity to build up your aesthetic patient base without the pressure of a monthly lease payment.
The transition from renting to purchasing should occur when the revenue generated exceeds the cost of ownership. Typically, a $100,000 laser will range from $2,100 to $3,000 per month depending on the term of the lease. If you are only renting one day per month, you are a good rental candidate; however, if you are renting 2 to 3 days per month, you should consider purchasing.
Since The Year 2000, Catherine Maley, MBA has been a plastic surgery growth business and marketing consultant, author, speaker, trainer, blogger, and podcaster. Her website is www.CatherineMaley.com
Article source:
https://articlebiz.com
This article has been viewed 775 times.
Article comments
There are no posted comments.