Plastic Surgeon PR | So, You Want To Be Famous?
Business → Marketing & Advertising
Author

Catherine Maley, Mba

Published

October 16, 2021

Word count

1,239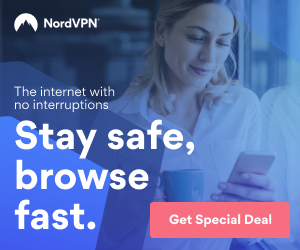 Do you ever wonder how or why you saw your colleague on The Doctors or in Vogue Magazine? He seems to be everywhere, touting himself as the expert. Really? How does he do that? How does he get to be portrayed as the expert and not you? That is because he invests in Plastic
Surgeon PR marketing.
Plastic Surgeon PR is a great vehicle to set you apart from your competitors and help convince the public that you are the market leader in your industry. That gives you instant credibility that builds trust with prospective cosmetic patients, so it's an important branding tool.
Since traditional advertising is not working like it used to because the public is weary of being bombarded with promotion, PR overcomes the skepticism that viewers have for paid promotion, and it's free! Or is it?
PR is generally not happening by accident.
Savvy plastic surgeons are making it happen by turning to media professionals for help in getting the exposure they crave or doing it themselves.
BEST WAYS FOR YOU TO GET YOUR OWN PLASTIC SURGEON PR:
Hire a PR Agency
This can run from $2,000- to $20,000+ per month to have a PR agency use their media contacts to get you exposure on popular media channels.
It's their connections you are paying for since they can make a call to the right people, and you can't. It's often a long-term contractual agreement with no guarantees, so choose carefully.
Free PR
Get involved with well-known hospitals, charities, and medical associations so you can piggyback off of their PR department efforts. Get to know their PR people and pitch their story ideas. They are always looking for content, so help them out, and they'll help you out with free media coverage.
Use your own platforms (blog, Youtube, Instagram, Facebook, etc.) to comment on what's trending online. Visit sites like "What's Trending" or "Reddit" to discover hot topics.
For example, when a popular celebrity has plastic surgery, you critique their results and make suggestions for improvements.
Or, when the media is wondering what the celebrity did recently to change their look, you jump in with your professional opinion.
While you're at it, take advantage of every PR opportunity you are presented with. Take photos with celebrities at charity events, sporting events, or however they cross your path.
The "transference of credibility" is at play and gives your brand a nice boost.
Local PR
Decide what your objectives are. What are you trying to accomplish and how much are you willing to spend to get your name in lights and is it worth it to you?
If your objective is to attract new cosmetic patients, why not go local? You have a much better chance of getting coverage at an affordable price (or free,) and the viewers, readers, and listeners are more apt to actually become a paying patient since they are nearby.
Do-it-Yourself PR Strategies
Be your own PR agency for free! It takes time, patience, and creativity, but it can pay off. Here's how you do it:
Position Yourself as an Expert
Prepare a media kit including your cv, photo, topics of expertise, and any other PR you've gotten as well as any research, writing, or speaking you've done in your field. If you position yourself as an expert, the editors and producers may call on you when the need arises for professional comment.
Build Third-Party Credibility
Getting endorsements from unbiased third parties is a good indication to the media that you are credible and respected in your field. Be sure you add accolades you've gotten from well-respected individuals or groups you've worked with. Sit on boards and participate in your specialty's society.
Pitch Ideas with Hooks
It is NOT about you or your services. Self-promotion is a huge turn-off. Rather, it's all about whether your story will interest the media channel's audience – period.
Examples of good pitches include:
• Offer a free demonstration, treatment, or report on a new procedure. Not only does the media love to offer their audience a freebie, but you are also building a database of prospective new patients to follow up with.
• Be first to market with a new technical advancement, especially one that is the solution to a common problem (cellulite reduction and non-surgical procedures are uber-popular). The company you buy the technology from should offer you marketing support and possibly PR.
• Tie in your cosmetic services with a current trend, fad, or news issue. The point is to piggyback off that coverage. For example, erase away summer sun damage without surgery and PRP facial rejuvenation.
• Use your ethnicity, gender, or rags to riches story if it differentiates you. Everyone loves a good story.
• Your pro bono work is a great human-interest story. Perhaps you offer tattoo removal for gang members ready to turn their lives around or help domestic violence victims get their life back, or repair cleft lips for children overseas.
Upload Press Releases Online
You must spread the word online so reporters, as well as Google, know you exist.
Your press release is a one-page summation of a newsworthy story. "For Immediate Release" is typed in the top left corner.
Include a very catchy headline that sums up the information in the release. Then use another two or three paragraphs explaining your key points. Add as much emotion as you can. Be succinct.
Now upload your press release to the numerous services available such as Newswire, PR News Wire, PR, and PR Web.
Author Content for SEO
Write your own book and/or self-publish by writing blog posts for your website and then turn them into interesting articles to post on distribution sites such as E-Zine Articles, Articles Base, and Article Biz.
Now, if anyone were to google a cosmetic procedure you wrote about, or they googled your name, that article would appear in the search results and lead them to your website.
Network With Your Patients
Make it a point to get to know your patients. Before meeting them for the first time, have your staff check them out online to see what their online presence is like.
They may be influencers with a huge following online and be willing to post about you.
Or they may be a member of the media or know someone. Let them know you would be interested in PR and see what happens.
Shortcut PR
A shortcut to PR is to pay for it. There are plenty of opportunities to pay for airtime or print space, so it's worth a call to find out their rates and their audience demographics.
For example, the airline magazines include a section about the best doctors. I call this "ego advertising" because the chances of someone flying on a plane, flipping through the airline magazine, seeing this page, calling you, flying to your office, and having surgery are very slim.
However, it's a great branding piece if you make the most of it by "growing legs" around it. So, you add this to your website, display it throughout your office, send out a press release, show it off on social and anywhere else you can highlight yourself as the best.
You now have the tools to create Plastic Surgeon PR for yourself. It just takes money, time, connections, and/or creativity. Nobody said it was easy.
Since The Year 2000, Catherine Maley, MBA has been a plastic surgery growth business and marketing consultant, author, speaker, trainer, blogger, and podcaster. Her website is www.CatherineMaley.com
Article source:
https://articlebiz.com
This article has been viewed 855 times.
Article comments
There are no posted comments.