Plastic Surgeons and Branding | How to Brand Cosmetic Surgery Practices
Business → Marketing & Advertising
Author

Catherine Maley, Mba

Published

October 17, 2021

Word count

897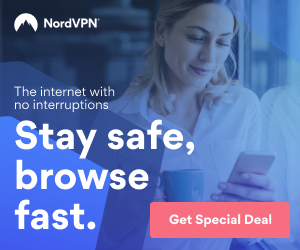 I am often asked about plastic surgeons and branding, so I wanted to weigh in on the question, "Do I need to "brand" me?
Frankly, there's no one right answer. There is only the right answer for you.
What is Branding? Branding is the process of communicating the unique differentiator that sets you apart from your competition.
It leaves a memorable impression on prospective patients and tells them what to expect from you when they do become a patient.
Branding also increases the value of your practice, provides your staff with direction, and makes acquiring new cosmetic patients easier because they are attracted to the "persona" that gives them a certain perspective of you.
Examples of plastic surgeons and branding techniques include the use of logos, website design, imagery, your advertising, customer service, your reputation… to name a few.
But it's also how your phones are answered, how your staff dresses and acts, how clean your bathroom is, and every other detail that tells patients what you value.
PLASTIC SURGERY AND BRANDING EXERCISE
To simplify your own branding, here's an exercise to build your own successful brand:
• Define how you want to be perceived. Ask yourself, how do you want patients to describe their experience with you?
• Based on your answer, organize your practice based on that experience.
• Now communicate that experience with other prospective patients.
• And be consistent.
This exercise will also help you determine your target market. Because if you are not liking the quality of patients you are seeing, your branding is off.
Certain patients don't just show up at your door by accident. You are doing something to attract them, so review your branding to "up-level" it.
In my experience, here's a more likely scenario that happens with your branding….
Plastic Surgeons and Branding
You get a lot of calls from the sales reps for your local TV, radio stations, magazines, and billboard companies telling you to "increase your Branding and Name Recognition" by advertising with them.
The contracts are usually for a year, and they can run hundreds of thousands of dollars per year.
They show you the demographic charts of their audience and promise you celebrity status since you'll be recognized throughout your community.
You're tempted because you believe you'll be a lot busier if more people know about you, right?
So, the question becomes,
Is it Smart to Invest in "Name Recognition and Branding"?
Maybe. Maybe not. Let's dig deeper into plastic surgeons and branding.
Let's look at the making of a Brand.
Branding is what makes prospective consumers feel a certain way about you and your services.
It's a multi-billion-dollar industry that caters to the big guys like Mercedes, Apple, and McDonald's as you can see in these ads:
The point of Branding is to produce entertaining, funny, or clever advertising (Although I don't understand what they are trying to say in these ads.)
Companies are spending a small fortune on media placement, so the ads are everywhere, and they hope that people will have a positive reaction to them.
The issue is there is NO WAY to track results since these are "Name Recognition" ads.
Ad agencies in New York make millions off of these big companies because they are rewarded for winning awards for being creative – NOT for bringing intangible results.
Branding Cosmetic Surgery:
Let's look at the cosmetic surgery industry and see how they "brand" surgeons.
My problem with this branding ad is that it's so subtle you have to read/think/study it to figure out they are referring to cosmetic surgery!
And here's another problem: Branding ads like these NEVER have a measurable call to action, so there is no way to measure your return on investment.
Before you spend another dime on this type of practice advertising, answer this question:
Do you, as a plastic surgeon, NEED to be a household name?
An important question to ask yourself when it comes to plastic surgeons and branding is, does EVERYBODY need to know you or just those who are interested in cosmetic surgery?
How much is it worth to you to see your name and face in lights and have people say,
"Hey, you look familiar"?
(Be honest. If that's what you want, that's fine, but it will cost you.)
Your brand as a surgeon defines what you stand for. It's your values. It's the emotions you evoke so prospective patients FEEL safe AND TRUST YOU.
Branding is in the Details
For you, branding is in the details. It's the many factors that help prospective patients choose YOU over your competitors.
Details like your website, your online reputation, your phones, staff, office and furniture, restroom cleanliness, and on and on.
So, I highly recommend you first concentrate your branding efforts such as:
• 5-Star Patient Reviews
• Excellent before/after photos
• Website design that is easy to navigate
• Friendly, warm staff who treat your patients like family
• A patient experience that is better than the one they get with your competitors
This is much more important than being recognized by the public who would never even consider plastic surgery.
To learn more about plastic surgeons and branding and for your practice. Please schedule a call with me if you need help with your own branding.
Since The Year 2000, Catherine Maley, MBA has been a plastic surgery growth business and marketing consultant, author, speaker, trainer, blogger, and podcaster. Her website is www.CatherineMaley.com
Article source:
https://articlebiz.com
This article has been viewed 825 times.
Article comments
There are no posted comments.