Stars & Smiles: Hollywood's Secrets to a Camera-Ready Grin
Author

Miguel Casañas Jr., Dds

Published

February 4, 2022

Word count

564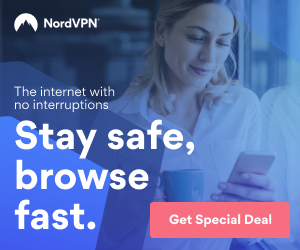 From their mega-mansions and show-stopping outfits to their lavish vacations, celebrities leave intriguing lives that constantly leave the public in awe. With paparazzi around every corner and fans constantly asking to take pictures, it's not surprising that many of Hollywood's elite have invested in their smile. Keep reading to learn the most common treatments, a few celebrities who have cosmetic dentistry to thank for their smile, and how you can perfect yours!
5 Celebrities Who Have Cosmetic Dentistry to Thank for Their Smiles
To ensure they have dazzling smiles whether they are on the red carpet or traveling to their next destination, these are a few celebrities that have invested in cosmetic dentistry:
• Millie Bobby Brown – When young Millie graced our screens in Stranger Things, she quickly skyrocketed to stardom. Now, her teeth are much brighter and more aligned.
• Tom Cruise – Tom Cruise is an actor that has excelled at romantic comedies and serious action flicks alike. If you compare his earlier roles to his later ones, however, you will see a drastic difference in the appearance of his smile.
• Hilary Duff – After chipping her tooth on a microphone, this Disney star decided to turn to her cosmetic dentist to restore her beautiful smile.
• Zac Efron – In the breakout hit High School Musical, Zac Efron rocked a cute gap between his front two teeth. It wasn't long until he chose to correct it, which is why he now has a flawlessly straight smile.
• Gwen Stefani – Back in the 90s, No Doubt lead Gwen Stefani rocked her metal braces while being photographed for high-profile events. Now, she has a stunning smile to show for it!
4 Cosmetic Dental Treatments That Celebrities Love
So, what's the secret to the flawless smiles of Hollywood's most famous? Here are some of the most sought-after treatments:
• Invisalign – Two decades ago, Invisalign debuted their clear aligners, and the field of orthodontics hasn't quite been the same since. Now, celebrities can dawn the virtually undetectable, completely removable trays to straighten their teeth without calling attention to their treatment.
• Veneers – Veneers not only have the ability to conceal a wide range of dental flaws, like chips and discoloration, but they also can be placed in as little as two visits! Plus, they are completely customizable, ensuring the results are as natural or dramatic as you'd like.
• Teeth Whitening – Surface stains are natural, but that doesn't mean they won't take a toll on your self-confidence. Luckily, teeth whitening treatments can effectively blast away discoloration, making your smile significantly brighter in the process.
• Direct Bonding – Direct bonding is another Hollywood secret that has helped celebrities address everything from minor chips to permanent discoloration. The best part? The entire process can be completed in just one pain-free visit.
How to Achieve a Camera-Ready Smile of Your Own
If you're interested in having a beautiful smile like the stars that grace your screen, then priority number one is getting in touch with a skilled cosmetic dentist. During your initial consultation, they will learn all about the features you'd like to change about your smile, what your dream one looks like, and the condition of your oral health. With all of this information in mind, they can determine which cosmetic dental treatments are the most ideal for you before getting to work on crafting your custom treatment plan.
This article has been viewed 971 times.
Article comments
There are no posted comments.