5 Ways You Should Be Using Digital Signage in the Workplace
Author

Debbie Hoffman

Published

April 3, 2022

Word count

624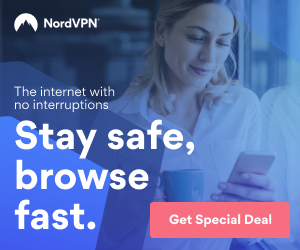 We're all familiar with walking into a restaurant and seeing the gigantic television screens that are flashing all sorts of specials, ads, and promotions in our faces. This style of screen isn't only useful for the lines at restaurants, though. You can leverage digital signage to enhance your workplace, no matter what industry you're in. Here are five ideas for boosting your business with televisions displaying digital signage at your company:
Reinforce safety as a pillar for your employees.
Digital signage doesn't always have to be customer, client, or public-facing. In warehouses, you can remind your forklift drivers of the importance of practicing safe driving with stills or short clips. Maybe employees need to pick up and move heavy objects, so you can display tips for proper lifting techniques and how to work smarter and not harder. Even in office spaces, you can reinforce safety by showing short exercises to improve ergonomics; it's unhealthy to sit in a chair at a desk for 8 hours straight!
Friendly competition to improve business.
Use your digital signage to display a regularly updated graphic for your sales team, either with number of deals closed per quarter or customer approval rankings. For warehouses, maybe you run a competition for who works the quickest and most efficiently with the highest accuracy levels, and use your digital sign to update the standings at the end of every shift. The friendly competition ideas are endless, and nobody benefits more than the company does. Internal contests can enhance productivity by up to 50%!
Boost employee morale.
Use your workplace television to display team member birthdays for the week or a simple congratulations message when a specific employee is recognized by supervisors or peers for going above and beyond the call of duty. It's an easy solution that makes people feel good and helps others strive for future recognition.
Teach customers/clients about the business and what you have to offer them.
Sometimes customers or clients might not know that a company may offer products or services beyond what they're used to getting. What better way to open a new door for additional business from a current customer/client? Place your television with digital signage displayed in high traffic areas or in waiting rooms where customers will naturally view whatever you put on the screen to help pass the time.
Enhance communication with employees.
It's possible all employees have emails and cell phones these days, but it's sometimes difficult to get a message through the clutter of everyone else sending emails and texts! Place a digital sign in the employee break room or at the door with important company announcements. What better way to tell them that part of the employee parking area is going to be off-limits while it's getting paved? Or maybe that you're going to be offering an outside visitor to meet with them about banking, retirement, insurance options, or other future planning? Word of mouth will spread from there, but the digital signage will get the ball rolling and benefit the company and the employees.
SignPresenter has an application that works on Amazon Firesticks, so all you have to do is design your information and insert the Firestick into the television to create digital signs for your business. It will display your message, graphic, or video. Our team even helps you with the content to make sure you always have something fresh to show off. It's an affordable alternative to the big-market solutions and easy to update so you can keep the information you display relevant. To improve your business by enhancing communication, awareness, and morale with one simple solution, give us a call to request a demo today!
Debbie is a freelance writer for Signpresenter.com, helping business owners, doctors offices, churches, and restaurants get affordable digital signs.
Article source:
https://articlebiz.com
This article has been viewed 530 times.
Rate article
This article has a 5 rating with 1 vote.
Article comments
There are no posted comments.