What is the deal with Barefoot Shoes?
Author

Kimberly Mitchell

Published

April 4, 2022

Word count

527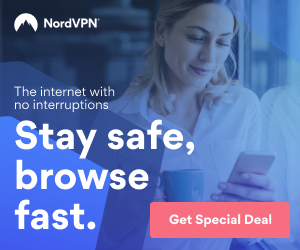 This is what I hear often. A lot of people do not get the fascination, the love for barefoot shoes. The words used for them are; "Ugly, Weird, Goofy Looking, Painful." I had said some of those many years ago back in 2011, before my very first pair. Vibram Five Fingers KSO's was the "it" for me. Since I have tried other brands out and you know what? I'm hooked! The comfort, the space, the general "This is amazing!" feeling I get when I wear them.
Recently I had been wearing regular tennis shoes to work(medical) and I have been hurting these past few months. My feet kill me, my knees, hips, and back are all sore. I knew I had to return to full-time barefoot shoe-wearing, and not just saving it for the weekends. So, I started checking my favorite brands to see about a barefoot tennis shoe that can go pretty well with my line of work. I was so down because they were so expensive. I didn't want to pay a high price for shoes that can be potentially ruined by my job. So I settled for a name-brand clog, that everyone swore was comfy. 2 weeks in, and my whole body was screaming "No!!!!" I desperately scoured Youtube for reviews of barefoot shoes, just hoping. Aha!! Xero Shoes!
I googled them and was looking at a pair of their Prio's for $89. Not bad, but I didn't get them at that moment, and a few days later I got an email. I did sign up for marketing and saw they were having a sale on a new line which was the Spring 2022 line so I checked it out. I was impressed and thought one was so cute! The Kelso, it came in 3 colors for ladies. Black and White, Pink, and White. I honestly wanted the Pink but knew the Black/White is better for my scrubs. I ordered these the 1st and let me tell you this, they don't play with shipping! I got them on the 4th!! I was so impressed just by that. I ripped open the box, and man these felt great just in my hands! I threw my clogs off and put these babies on. Wow!! I was in heaven! I honestly can't describe the feeling except as perfection. It was everything I needed in a barefoot shoe. Very light on my feet, soft and supple but protect them against rocks, sticks,etc. And so cute with my casual and work clothes! I took my dog out for a hike the next day and not once did my feet hurt. I've been wearing them since and planning on my next 2 pairs from Xero Shoes. I'm loving the wide, roomy toe box which allows our toes to naturally spread out as they should.
Our feet carry such a load every day, and my years working in nursing homes, taught me one important thing. If you take care of your feet, they will take care of you! What we wear on our feet doesn't only impact them, but our knees, hips, and back as well. Be comfortable, and take care of your feet!!
Hi! I'm Kimberly, a 47 yr old Texan who is constantly on my feet. I love my barefoot shoes and knowing I'm taking care of my feet. To check out the oh-so-comfortable Xero Shoes for yourself, click the following link. https://xeroshoes.com/go/KMitchell
*This is an affiliate link that doesn't make me a ton of money, but it does help me out when you use this. Thank you!
Article source:
https://articlebiz.com
This article has been viewed 945 times.
Article comments
There are no posted comments.