How To Apply For Bankruptcy Online In The UK
Author

Andrew Gorton

Published

April 22, 2022

Word count

748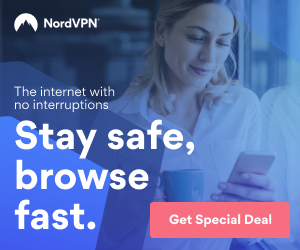 Anyone declaring bankruptcy in the UK must now apply online instead of directly to the court. In this article, we explain how the online application process works and offer some useful tips to help you complete it.
Getting started
You start your bankruptcy application at the Government's official website. You'll need to set up an online account using your name, email address and three security questions. You'll then be sent a 12-digit application number which you can use to log into your application at any time, so you don't need to complete everything in one go.
What to expect
The first thing you'll see when you set up your account is the Application Overview page. This is divided into 8 sections:
Personal details

Employment

Bank accounts and savings

Assets

Money you owe

Income and expenses

Legal proceedings

Debt history
Providing the information
You can't look at the next section until you've completed the previous one, so you can't see what details you need to provide in advance. We suggest gathering the following information before you start, to help you complete your application as quickly as possible:
• National Insurance number.
• Employment information including wage and salary details, and/or details of any self-employed activities within the last 3 years.
• Bank and building society account details and balances for all accounts held within the last 2 years.
• Information on your current assets and any you've disposed of within the last 5 years. This can get quite complicated, but you'll generally need to provide information on anything you own that's worth over £500. E.g. property, cars, antiques, furniture etc. You'll also need to list any pending compensation and legal claims; interests in any wills and trusts; stocks, shares and investments; business assets; and any money you're owed.
• Letters and statements from creditors and debt collection agencies, including information about any legal action being taken against you.
• Information about your monthly income and outgoings. For income, this includes benefits, tax credits, wage or salary payments, pension income and so on. Outgoings can be more difficult as everyone's expenses vary from month to month. Have all your monthly and quarterly bills to hand, and use your bank and card statements to work out other costs, such as food, fuel and clothes.
• Details of any ongoing legal claims, or proceedings such as divorce that have occurred within the last 5 years.
• Information about any debt solutions you've used in the last 5 years, such as Debt Management or an IVA. This includes any previous bankruptcies.
What happens next?
Once you've completed all the required information and paid your bankruptcy fees (which can now be paid in instalments), you can submit your application. It will be reviewed by the Adjudicator's Office, who'll contact you if they need any more information. You should get a response within a few days.
You'll be told about the Adjudicator's decision by email. If your Bankruptcy Order has gone ahead, you can view it by logging into your online account.
Hints and tips
• If you don't have a computer, there's normally one you can use at your local library for a small fee.
• If you can't afford bankruptcy fees, you may be able to apply for a grant at the Turn2us website.
• Do your best to provide full, honest and accurate information. It's a criminal offence to withhold or knowingly provide false information on a bankruptcy application, which includes concealing assets.
• However, there may be some details you can't provide, such as the exact date you opened a bank account. Just be as accurate as you can.
• Don't worry if you genuinely forget to include some of your debts. These will all be covered by your Bankruptcy Order once it's made. We suggest you get a copy of your credit record which should list most of your debts and will also show any that have been sold to debt collection agencies.
• When listing personal possessions, don't include items you can use that are owned by someone else. For example, a car you're insured on that's owned by your partner.
• Make a note of any grey areas you're not sure about, or any information you realise you should have provided after your application has been submitted. You can discuss these details with the Official Receiver in your interview after your Bankruptcy Order has been made.
This article has been viewed 775 times.
Article comments
There are no posted comments.