How to Handle (& Prevent!) Dental Emergencies on Your Vacation
Travel & Leisure → Vacation Plans
Author

Dr. Greg Riley

Published

April 19, 2022

Word count

562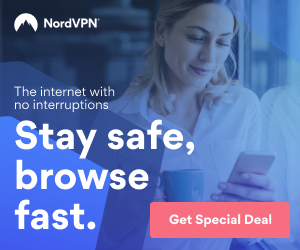 The temperature is getting warmer and the days are getting longer… summertime must be just around the corner! As a long-time Juno Beach dentist, I know that means peak vacation time is just around the corner too. If you're using your much-deserved PTO to unwind on the beach, then the LAST thing you want to deal with is a toothache. After all, even a minor one can make trying new foods and sleeping peacefully nearly impossible. Keep reading as I share a few must-know tips for preventing dental emergencies as well as a step-by-step guide on what to do if you do experience one on vacation.
First, Let's Talk About How to Prevent Dental Emergencies
If a dental emergency arises while on vacation, you can, of course, find a local dentist like me to help. However, it's best to avoid these situations altogether to keep your vacation as stress-free as possible. Here are four key ways to help prevent a dental injury during your time off:
• Visit your dentist for a checkup and cleaning beforehand
• Maintain a solid oral hygiene regimen before, during, and after your vacation
• Avoid unhealthy dental habits, like smoking and chewing on ice
• Keep your consumption of sugary foods and beverages to a minimum
Oral Hygiene Essentials to Pack in Your Bag
Whether you're going away for a few days or an entire week, it's important to pack your bag with more than just shoes, clothes, and underwear – you need all of your oral hygiene essentials too! A few staples to pack are a soft-bristled toothbrush, floss, and a travel-sized mouthwash. It's also a good idea to include some dental emergency-related items, like ibuprofen. Lastly, make sure to include the information of a local dentist. It may seem excessive, but you'll be glad you did if you end up needing their phone number and address in a hurry!
A Step-by-Step Guide to Handling a Dental Emergency While on Vacation
Ideally, your vacation will be nothing short of relaxing and rejuvenating. However, if you do happen to experience a dental emergency, then:
• Assess the damage – Dental emergencies include everything from a sudden toothache to a completely knocked-out tooth. So, priority number one is to assess the damage. If you are struggling with a potentially life-threatening symptom, like difficulty breathing or a fractured jaw, then heading to the nearest ER is the best course of action. For all other dental-related injuries, visit a dentist.
• Take action – Once you've assessed the damage and determined where to seek help, there are a few things you can do. Gently rinsing your mouth out with water, using a cold compress to minimize any swelling, and taking an over-the-counter pain reliever are a few common actions patients take until their appointment.
• Visit a skilled nearby dentist – Whether you have to go to the ER first or you're able to head straight to a dental office, it's important to remember that only dentists can treat tooth-related injuries. The sooner you visit them, the sooner your pain-free smile will be restored.
Getting a dental injury likely isn't on your itinerary. That doesn't mean that it won't happen though, which is why it's so important to be prepared. That way, even a slight hiccup like a dental emergency won't ruin your much-deserved vacation.
This article has been viewed 900 times.
Rate article
This article has a 2 rating with 1 vote.
Article comments
There are no posted comments.