Beloved Scooby-Doo Character Gets a Rename
Author

Jake Johner

Published

October 23, 2022

Word count

561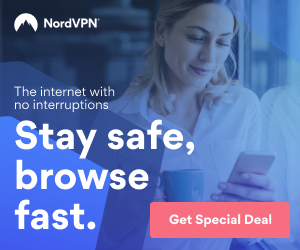 Who remembers waking up early Saturday morning, crawling from your warm bed out to the living room floor or couch, enveloped in your blanket; hitting the power button on your television set and sneaking in some morning cartoons before your parents were up? Now depending on the generation, you'd have titles like the Flintstones or The Jetsons, for the 90's kids maybe Rugrats and Doug, or the newer Big City Greens and SpongeBob.
But one show that has been around through all of these is Scooby Doo. Whether it be the classic Where Are You Scooby Doo! or the more modern Scooby Doo and Guess Who? multiple generations have enjoyed the cartoon. You can find Shaggy, Scooby, and the gang on lunchboxes, tee shirts, and even video games.
Speaking of video games some of the mystery gang appears in the Warner Bros online game MultiVersus. In the online game you can pit iconic characters against each other in intense head-to-head action battles. Some of the rooster includes Batman, Bugs Bunny, Velma, and yes even Lebron James. It is in this popular video game where we see Velma get a new rename.
You see, apparently every character in the game has certain special moves. What is Velma's you ask? Well Velma can use her special move to call the cops and have the other player taken away. For some this didn't sit well at all even stating that it was "offensive and racist "—especially when it happened to the black characters—others labeling Velma the new "Karen."
One Twitter user with under 3,000 followers said the police car didn't sit right with him as a, quote "black man." Another user with only 101 followers laughed about how Velma was being portrayed as a snitch. A third user with only 79 followers made a reference to Velma being a "Karen." NBC News justified the outrage with those three tweets.
There is also a Change.org petititon to remove Velma's cop car calling abilities. As of the time of writing this there was a whopping 33 signatures. What few comments on the petition featured the sentiment ACAB, which on a good day means All Cops Are Bad. In most instances however the B in ACAB is replaced with B*stards.
So is Velma a "Karen?" Now it's not like her special move ONLY worked on the black characters, it indeed works on every character. And Velma being the brainy on of the mystery gang, though sometimes clumsy,
gif
didn't just call the fuzz on a whim. Velma must collect enough evidence while fighting an opponent, then she'll hold up a wanted poster, point in the direction of her opponent, and a police car would come and whisk them away. From what i understand Karen's aren't that rational.
In order to satisfy the woke outrage, 8 Player Games deployed Patch 1.02 MultiVersus. Velma has been stripped of her police calling powers. Instead, now the Mystery Squad shows up in their van and takes away Velma's adversaries.
This isn't the first video game to get crititzied over its use of cops either. In the game Spider-Man for PlayStation 4 players were outraged that the web slinging superhero worked alongside with the NYPD and even called himself "Spider-Cop." It's pretty sad when we've even began to defund our police in a virtual setting as well. So, cops bad...kidnapping good? Jinkies!
This article has been viewed 601 times.
Article comments
There are no posted comments.