Couple almost lose their home over botched taxes
Author

Doug Schofield

Published

October 7, 2022

Word count

826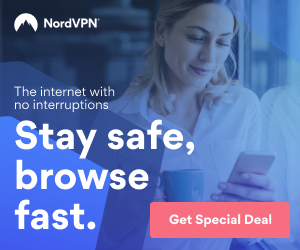 My wife and I live in the Park Ave. area in Rochester, NY. In 2017 our mortgage lender Planet Home Lending, whose responsibility it was to pay our taxes from escrow, paid our Monroe County taxes 9 months late. When Monroe County received the checks, the county had just sold our taxes to Tower (Debt collector) 3 days earlier. Monroe County's senior delinquent tax collector told me that they didn't know what to do with the checks, so the county sent our county tax payments to the city to be applied to our city taxes. But the county never told us they did this and our mortgage lender thought our county taxes were paid because the checks were deposited.
A full year went by when we found out from our accountant that we owed 2017 county taxes. We got copies of all cancelled checks to prove that they were paid (through escrow) and showed the county. I spent dozens of hours trying to find where our money went, including working with the city's sr. accountant. The city's sr. accountant investigated and emailed me saying that the "... checks came from a company or an organization and they are paying other properties other than yours." So it appeared that a domino effect of problems had occurred. I asked the city's sr. accountant if he could backout the checks that were meant for Monroe County so that the county could get paid. He said he could but I would have to pay the late fees going back to 2017.
But my search for our county tax checks came to an abrupt end when, without warning, we were served papers telling us our home was going to be foreclosed on and auctioned off. We had to take an emergency loan from the only place we had that much money to pay our county taxes a second time, which was out retirement 401K. Money that we can't put back.
I decided to look to the courts for help. I called over 30 lawyers but no one was interested in my case. What I learned was that the law limits the amount you can sue for when suing the county. And there wasn't enough money in it to make it worth a lawyer's time. So the choice I had was to be victim or do it myself. I chose the latter. I spent about 3 weeks in total researching how to create and file a lawsuit and eventually filed a lawsuit pro-se. Index number E2021000215, against Monroe County (caption: Douglas Paul Schofield Mr et al v. Planet Home Lending LLC et al).
7 months after filing the lawsuit, Judge Donofrio dismissed my case against both Monroe County and Planet Home Lending.
Judge Donofrio dismissed the case against Monroe County because she said the statute of limitations had expired. I argued the point that date was before we knew what had happened and even before any damage was done. So that would mean that in order to file on time, we would have had to have a "crystal ball" that could look into the future and tell us that Monroe county's actions were going to lead to us almost losing our home and $20,000 worth of financial damage. I pointed out that the statute of limitations was supposed to start when the damage was done, not when the alleged negligent act occurred. But Judge Donofrio didn't change her decision.
Judge Donofrio also dismissed the case against Planet Home Lending because she said that the contract I had was that of a bank and a borrower, so they were not legally bound to pay our taxes. So I argued the point, and showed all the mortgage payments including escrow payments we've made. And even showed the judge a screen shot of Planet Home Lending's website, which says, at the top, in large letters "Unlike a bank, mortgages are all we do". But once again, Judge Donofrio didn't change her decision.
I used to think that going to court was like an "intellectual study" where you carefully review the facts and then using logic come up with a correct decision, like science does. But now I see that I was naive. What going to court really is, is a game where the rules are not always fair. And where lawyers primary goal is money and winning. And using misleading statements and lies are winning strategies. And judges whose main concern is clearing off their docket. Especially now, post covid, when the courts are behind schedule. And that logic and fairness have nothing to do with it.
I entered a notice of appeal, but since have reconsidered. It would take hundreds of dollars more and at least 5 days of work. So even if I win the appeal it goes back to the same court. So why bother.
My wife and I paid our mortgage every month, on time. Yet we lost $20,000 and almost lost our home, and we did nothing wrong.
I live in Rochester, NY with my wife and have 3 cats. I've been happily married for 25 years.
Article source:
https://articlebiz.com
This article has been viewed 417 times.
Rate article
This article has a 5 rating with 1 vote.
Article comments
There are no posted comments.