The Windsors
Author

Larry Farmer

Published

November 10, 2022

Word count

321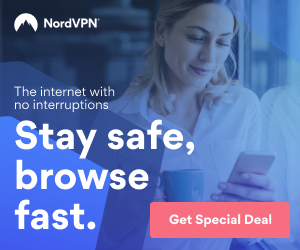 The Windsors
In the early 1700's Queen Anne of the Stuart royal family died. Her nearest Protestant relative was chosen to succeed her. He was George I of Hanover (a German province). George I could barely speak English. The Hanover line continued to be the royalty of England through George III (the infamous King during the American Revolution) and later Queen Victoria of the 1800's.
Queen Victoria married her first cousin Prince Albert of Saxe-Coburg and Goltha, a German royal line. He is known for introducing the Christmas tree in England. Until his time the Christmas tree in England was not widely used although it was a tradition in Germany.
Upon the death of Queen Victoria, her son Edward VII became King. He used the title of Saxe-Coburg and Goltha because it belonged to his father, Prince Albert. During World War I, there was naturally a great deal of anti-German sentiment in England. Consequently, Edward changed the title of the English royalty from Saxe-Coburg and Goltha to Windsor (the name of the oldest occupied castle in the world). The Windsor line continues today with Charles III.
In 1947 Elizabeth (Queen Elizabeth II after 1952), Charles's mother, married Prince Philip who was born into Greek and Danish royalty. Shortly before he married Elizabeth; Philip gave up his Greek and Danish titles, became a British citizen, and adopted the last name of Mountbatten. The name goes back to his maternal grandfather, Prince Louis of Battenberg. Battenberg, by the way, is another German province. Prince Louis was born in Austria but became a British citizen, enrolled in the Royal Navy, and married Queen Victoria's granddaughter. At the time of World War I, he was the British Sea Lord (head of the Royal Navy). Because of anti-German sentiment; he decided to resign as Sea Lord, give up his German titles, and adopt the name of Mountbatten.
AND NOW YOU KNOW THE REST OF THE STORY!!!
I received a bachelors degree in 1967 and a masters degree in 1971 from Western Kentucky University. I taught school for 44 years. One year was spent at Fordsville High School, 17 at Ohio County High School, and 26 at Trinity High School in Whitesville. The subjects I taught were government, history, and English. At Trinity I also served as coach, athletic director, and dean of students. I fancy myself a fairly good writer, and my main interests are sports and politics.
Article source:
https://articlebiz.com
This article has been viewed 512 times.
Article comments
There are no posted comments.