READY, SET, GO, and IMPLODE
Health & Fitness → Exercise & Meditation
Author

Steven L May, Cvj, Vrce

Published

April 26, 2023

Word count

827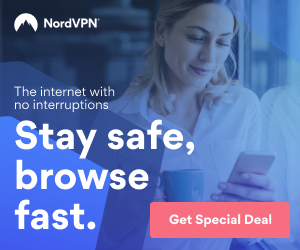 You just returned from VMX 2030 or The Western Veterinary Conference to further illuminate yourself with CE education, the latest and most significant industry products and services, and arrive at your hospital recharged, refreshed, and ready to implement what you have just learned.
Now you are only 4 hours back in your hospital, and what happens? Phones, staff complaints, pay bills, and a debrief from your practice manager or associate veterinarian are off the hook. Poof, there goes the illumination you so desperately brought home with you.
You ponder,
What can I do with this ongoing hamster wheel of problematic issues?
The professionals I hired would take care of the daily business headaches and responsibilities.
If I had more time to concentrate, I could sort out my problematic concerns at my hospital!
I hired a practice consultant to help me make a fundamental change in my hospital; what happened? They did an outstanding job, and once the consultant left, everything imploded!
Let us start at the core - you!
Admit that you are committed to identifying the root of core issues.
Admit that real positive change starts with you.
Commit the necessary ongoing education to yourself and your entire staff to make a fundamental change in your hospital.
Avoid taking your work, stress, and frustration home.
Admit that by implementing behavior changes in your hospital, you may
have relapses as a part of your process.
Observing and learning from our human counterparts
In a study, Behavior change interventions and policies influencing primary healthcare professionals' practice—an overview of reviews
Most systematic reviews (91%) investigated behavior and practice changes among family physicians. Interactive and multifaceted continuous medical education programs, training with audit and feedback, and clinical decision support systems were beneficial in improving knowledge, optimizing screening rates and prescriptions, enhancing patient outcomes, and reducing adverse events.
Cited: Implement Sci. 2017; 12: 3.
Published online 2017 Jan 5. doi: 10.1186/s13012-016-0538-8
PMCID: PMC5216570
PMID: 28057024
https://www.ncbi.nlm.nih.gov/pmc/articles/PMC5216570/
National Library of Medicine
In a study, Behavior change interventions and policies influencing primary healthcare professionals' practice—an overview of reviews
Cited: The Importance of Continuous Education in Healthcare
Highly skilled and educated staff always pays off
The advantages of investing into continuous education are obvious: highly skilled staff, high staff retention, magnificent reputation, optimized financial performance, better patient outcomes, less medical malpractice lawsuits. The disadvantages are equally obvious: By not investing into their personnel, medical institutions risk losing their experts to other employers. And losing out on valuable knowledge gains can lead to inefficient system usage, frustrated users, and dissatisfied patients – and consequently to higher costs, wasted time, and image loss. So this raises the question: Why isn't every medical institution integrating continuous education into their everyday quality landscape? Maybe because continuous education is still mentally linked with employees being away, course fees, travelling and accommodation costs, and more.
"WITH ACCELERATING ADVANCES IN HEALTH INFORMATION AND TECHNOLOGY, PHYSICIANS, NURSES, AND OTHER HEALTH PROFESSIONALS MUST MAINTAIN AND IMPROVE THEIR KNOWLEDGE AND SKILLS THROUGHOUT THEIR CAREERS. THAT'S THE ONLY WAY TO PROVIDE SAFE, EFFECTIVE, AND HIGH-QUALITY HEALTHCARE FOR THEIR PATIENTS."
Dr. med. Janina Beilner,
Vice President Application Services, responsible for global training and education at Siemens Healthineers Services
Ref: Health Management
https://healthmanagement.org/c/healthmanagement/issuearticle/the-importance-of-continuous-education-in-healthcare
What are my next steps for implementing behavior changes in my hospital? Before answering that question, answer this question, Can I independently implement fundamental change with daily education and establish new procedures and policies?
Suppose you answered yes to the above question. In that case, you are Superman or Superwoman...to obtain daily academic knowledge for your entire staff infrastructure, you need a learning partner for now and in the future. You understand that uniting with a learning partner with the deep fundamentals of veterinary medicine and hospital operations at every level is crucial.
Who are you going to call? No, not ghostbusters!
Having over 44 years in the veterinary profession, I have been and still am aware of various companies that provide not deliver ongoing education. Focus on a veterinary learning ecosystem that "delivers" and works with you, so you synergistically upskill and upscale.
Many companies, both domestic and global, provide the necessary tools to become an extended learning and knowledge partner for your practice; however, seek a partner that addresses and delivers support, excellent customer service, and fresh content on an ongoing timeframe:
Practice Owners
Veterinarians
Practice Managers
Veterinary Technicians and Assistants
Customer Service Teams
In accomplishing actual behavior change, your staff learns collectively to work as a unit, build their career craft knowledge bank, and understand that your practice invests in their mental, emotional, and educational value. Once you establish this path, you have created a learning culture and a positive roadmap for success. Remember, experiencing setbacks is part of the equation; however, look forward to the next opportunity door to open.
For companies that deliver the complete package, direct message me on LinkedIn, and I will be happy to make a recommendation.
SLM has a strong background in many areas, including business development, strategic marketing, partnerships, brand identity development, campaign and product management, public relations, social media, website construction and development, stakeholder relationship management, and client relations. We are thoroughly familiar with marketing industry practices, standards, and protocols. www.stevenlmaycvj.com
Article source:
https://articlebiz.com
This article has been viewed 198 times.
Rate article
This article has a 5 rating with 2 votes.
Article comments
There are no posted comments.