Paris, France: A City of Lights, Beauty, Culture, and Romance
Author

Nicholas Fagan

Published

May 13, 2023

Word count

801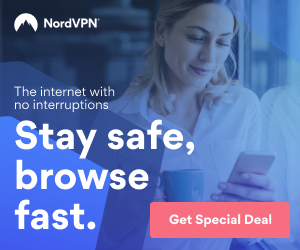 Paris, France: A City of Lights, Beauty, Culture, and Romance
Paris is perhaps one of the most beautiful and enchanting cities in the world that is famous for its history, culture, arts, and architecture. This city has been inspiring poets, artists, writers, scholars, and travelers for centuries with its soaring monuments, sprawling green spaces, sumptuous cuisine, and vibrant nightlife. Paris is renowned for its iconic landmarks such as the Eiffel Tower, the Louvre, Notre Dame Cathedral, the Arc de Triomphe, and the Champs Elysees that attract millions of visitors every year from across the globe. In this article, we will explore the rich history, culture, and attractions of Paris that make it a must-visit destination for everyone.
History of Paris
Paris is one of the oldest cities in Europe with a rich and varied history that dates back to the 3rd century BC when it was a small Celtic settlement on the banks of the Seine river. The city has witnessed many wars, revolutions, and upheavals that have shaped its identity and made it the cultural and political capital of France. Julius Caesar conquered Paris in 52 BC and made it a Roman city known as Lutetia. In the Middle Ages, Paris became the center of learning, art, and commerce with the construction of famous landmarks such as Notre Dame Cathedral, the Louvre Palace, and the Sorbonne University.
Paris became the capital of France during the reign of King Louis XIV in the 17th century, and it went through a significant transformation that turned it into a world-class metropolis with grand boulevards, public parks, and stunning architecture. The French Revolution in 1789 brought major political and social changes to Paris that established the principles of liberty, equality, and fraternity that became the foundation of modern Europe. During World War II, Paris was occupied by the Nazis from 1940 to 1944, but it was liberated by the Allied forces and rebuilt as a symbol of peace and prosperity.
Culture of Paris
Paris is a city that is rich in culture, arts, and literature that has inspired generations of artists, writers, and thinkers. Paris is home to some of the world's finest museums, galleries, and libraries that showcase the works of the Old Masters, Renaissance masters, and modern artists. The Louvre Museum, which houses more than 35,000 works of art, is one of the most visited museums in the world that attracts millions of art lovers every year. The Musee d'Orsay is another popular museum that features an impressive collection of impressionist and post-impressionist art by Monet, Van Gogh, and Renoir.
Paris is also renowned for its rich literary tradition that has produced some of the greatest writers, poets, and playwrights of all time. Victor Hugo, Charles Baudelaire, Marcel Proust, and Simone de Beauvoir are just a few of the literary giants who have made Paris their home and shaped its cultural identity. The city has also been a hub of intellectual and philosophical discourse that has influenced the course of human history. The cafes of Paris, such as Les Deux Magots and Cafe de Flore, have been the meeting places of famous thinkers and artists such as Jean-Paul Sartre, Simone de Beauvoir, Hemingway, and Picasso.
Architecture of Paris
Paris is a city that is famous for its stunning architecture that reflects its rich history and artistic legacy. From the soaring spires of Notre Dame Cathedral to the grand arches of the Arc de Triomphe, Paris boasts a stunning collection of architectural gems that are a testament to the skill and creativity of the master builders who designed them. The Haussmannian architecture that transformed Paris in the 19th century is characterized by broad avenues, monumental buildings, and elegant street lamps that create a sense of grandeur and beauty.
The Eiffel Tower is perhaps the most famous landmark of Paris that symbolizes its modernity and technological prowess. Built in 1889, the tower is a marvel of engineering that attracts millions of visitors every year who come to admire its spectacular views and take part in its many events and activities. The Notre Dame Cathedral, which dates back to the 12th century, is another iconic building that is famous for its Gothic architecture, stained glass windows, and gargoyles.
Cuisine of Paris
Paris is renowned for its sumptuous cuisine that is a reflection of its rich culinary heritage and cultural diversity. The city offers a wide range of restaurants, cafes, bistros, and bakeries that cater to every palate and budget. French cuisine is famous for its delicate flavors, elegant presentation, and use of fresh, high-quality ingredients. The city boasts of several Michelin-starred restaurants that serve some of the finest gourmet dishes in the world.
Paris is also famous for its cafes and patisseries that offer delicious pastries, cakes, and bread that are a delight to the senses. The baguette, croissant, and pain
This article has been viewed 42 times.
Rate article
This article has a 5 rating with 1 vote.
Article comments
There are no posted comments.