Shams Ishtiaque Rahman: Pioneering a Fitness Revolution in Bangladesh
Health & Fitness → Exercise & Meditation
Author

Mahraf Momen

Published

July 5, 2023

Word count

434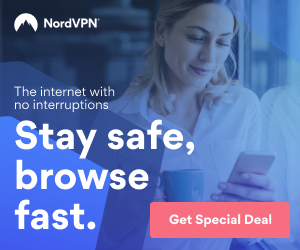 Dhaka, Bangladesh — Shams Ishtiaque Rahman, the man revolutionizing the fitness landscape of Bangladesh, celebrates a decade of his journey in the world of fitness and martial arts. Having introduced Bangladesh to the concept of a thriving fitness community, he is now steering the nation towards a healthier future.
His groundbreaking initiative, the Bangladesh Fitness Society, a Facebook group, has recently crossed the 100,000-member mark, making it the largest online fitness community in the country. The platform has rapidly become a hub for enthusiasts and beginners alike, encouraging discussions on health, exercise routines, martial arts, and more.
Rahman's passion for fitness began 10 years ago, and since then, he has transformed his individual quest into a nationwide movement. His interest extends beyond traditional gym workouts, with a particular fondness for martial arts and Mixed Martial Arts (MMA).
"As a fitness enthusiast, my primary focus has always been to inspire and motivate people towards healthier lives," Rahman shared. "I believe fitness is not just a personal journey but a collective one. That's why I started the Bangladesh Fitness Society. We're not just a group; we're a supportive, passionate, and knowledgeable community."
Rahman's efforts have not gone unnoticed. From local influencers to international fitness icons, many are recognizing Bangladesh's surge in fitness awareness, much of which can be attributed to Rahman's relentless drive.
The tireless fitness advocate also has global ambitions. Having already made a significant impact domestically, Rahman now aims to represent the Bangladeshi fitness industry on the global stage. His goal is to highlight the country's unique fitness culture and promote the nation's potential in the worldwide health and fitness sector.
"We have a vibrant and thriving community here," said Rahman. "Our fitness journey, stories, and achievements deserve global recognition. I believe Bangladesh has the potential to inspire many in the global fitness community."
As he steps into his second decade in the industry, Rahman continues to pioneer fitness innovation in Bangladesh. The future appears bright as he leads a country of promising fitness enthusiasts, one workout at a time, towards a healthier and more active lifestyle.
For those who wish to join this movement, the Bangladesh Fitness Society on Facebook is open to all. Whether a fitness novice or an experienced enthusiast, there is room for everyone in this rapidly expanding community.
It's clear that Shams Ishtiaque Rahman's revolution is just beginning. His influence, extending far beyond the boundaries of a Facebook group, is set to redefine Bangladesh's fitness landscape and, potentially, that of the world. As he breaks boundaries and smashes goals, the name Shams Ishtiaque Rahman is becoming synonymous with fitness in Bangladesh.
This article has been viewed 189 times.
Article comments
There are no posted comments.