How to Lead an Employee Resource Group
Author

Dima Ghawi

Published

July 6, 2023

Word count

506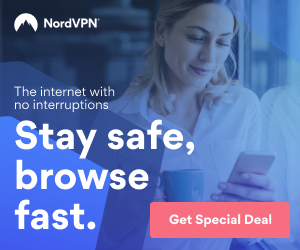 Being the leader of an Employee Resource Group (ERG) can be immensely fulfilling, somewhat daunting, and everywhere in between. Between balancing your regular work schedule and taking on tasks for your ERG, you may be at a loss for time and energy. Here is some guidance to help define your key responsibilities as an ERG leader and ideas to help you accomplish these goals:
Create an Annual Calendar of Events
At the start of each year, get together with your leadership team and executive sponsor to plan a rough outline of events. Think about how many meetings you would like to host each quarter and what content you could share with your members and allies. Some possible events open to everyone could be holding group discussions, leading panels, and hosting guest speakers. For member-specific options, think about a skills development workshop, community volunteering, or a networking event. By holding a variety of engaging and informative meetings, you will be sure to draw in a crowd of active participants, increasing your ERG's success.
Communicate, Communicate, Communicate!
As an ERG leader, one of your main jobs will be to communicate with fellow leaders, members, allies, and other individuals within your organization. Most importantly, take the time to develop a stable line of communication between you and your executive sponsor. This individual will help guide your ERG through challenges and ensure that your group has access to the necessary resources to host events. Additionally, you must market your ERG to potential members and allies in your organization. Consider sending out monthly emails with content about upcoming events, featured members, or networking opportunities. By spreading the news about your ERG, you can strengthen your membership base and increase attendance and engagement.
Focus on Professional Development
Many members come to ERG groups for a sense of community and the opportunity to build professional skills. Ensure that you are devoting time and resources to member events focused on skill development and networking. Even better, plan a few member-only meetings on training that your group may lack in. For example, a Women's ERG may lead a workshop about how to be professional and confident while combatting this damaging, sexist stereotype.
You may create a few subcommittees to help share the workload of running the ERG. Through this process, you can select influential members for smaller leadership roles within your organization. By providing career development opportunities and ensuring a route for leadership experiences, you create a positive change in your member's professional lives and help them reach their long-term goals!
With these three essential tasks, you can effectively lead the ERG without feeling overwhelmed or bogged down by responsibilities. As an ERG leader, you must understand your role is imperative to ensure your group's success, but don't forget to take pride in your accomplishments and delate work to interested members. With the support of your organization, members, and allies, you will be ready to further the DEI mission of your company and establish a strong ERG for future employees.
Dima Ghawi is the founder of a global talent development company with a primary mission for advancing individuals in leadership. Through keynote speeches, training programs and executive coaching, Dima has empowered thousands of professionals across the globe to expand their leadership potential. Reach her at DimaGhawi.com and BreakingVases.com.
Article source:
https://articlebiz.com
This article has been viewed 191 times.
Article comments
There are no posted comments.