Unleash the Excitement with a Casino Theme Party
Sports & Recreations → Casino-Gaming
Author

Stephen Bell

Published

July 5, 2023

Word count

592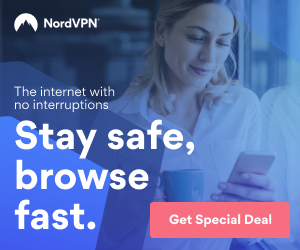 Are you looking to host an unforgettable event that will leave your guests exhilarated and craving for more? Look no further than a thrilling Casino Theme Party! Whether you are planning a birthday celebration, a corporate gathering, or just a fun-filled evening with friends, a casino-themed party is guaranteed to create a lively atmosphere and provide an exciting experience for everyone involved. In this article, we will explore the essence of a casino party, discuss creative party ideas, and offer valuable tips to ensure your event is a grand success.
The Allure of a Casino Theme Party: A casino theme party offers an unmatched ambiance that instantly transports guests into the glamorous world of high stakes, glitzy lights, and the thrill of chance. The vibrant atmosphere, reminiscent of popular gambling destinations, creates an electric energy that captivates attendees. From the moment guests' step into the venue, they will be greeted by the sight of elegantly dressed croupiers, blackjack tables, roulette wheels, and the unmistakable sounds of a bustling casino floor.
Party Ideas to Set the Stage:
a) Decorations: To create an authentic casino ambiance, pay attention to decorations. Use vibrant colours such as red, black, and gold to accentuate the theme. Hang large playing cards, dice, and poker chips as part of the backdrop. Consider incorporating thematic elements like playing card centrepieces, personalized casino-themed banners, and even life-sized cut-outs of famous casino personalities.
b) Dress Code: Encourage guests to dress up in elegant attire such as tuxedos, evening gowns, or casino-themed costumes. This will further enhance the overall experience and make attendees feel like high-rolling VIPs.
c) Casino Games: Provide a variety of classic casino games for guests to enjoy. Set up tables for blackjack, poker, roulette, and craps, along with professional dealers who can guide participants through the rules and strategies. Consider hiring casino equipment from event rental companies to ensure an authentic experience.
d) Unique Twists: To add an extra layer of excitement, introduce unique twists to the traditional casino games. For instance, you can organize a tournament with prizes for the top winners, offer personalized poker chips as party favours, or have a themed photo booth area where guests can strike glamorous poses.
Food and Drinks: To complement the casino theme, serve a selection of appetizers and drinks inspired by popular gambling destinations. Offer a variety of finger foods like mini sliders, sushi rolls, and bite-sized desserts. Create signature cocktails such as "Blackjack Martini" or "Royal Flush" to add a touch of sophistication. Additionally, set up a bar area where professional mycologists can craft customized drinks based on guests' preferences.
Entertainment: To keep the energy levels high throughout the evening, consider incorporating live entertainment into your casino party. Hire a talented DJ or a live band to play a mix of popular tunes and casino-themed music. You can also include captivating performances by professional dancers or even a magic show to add an element of surprise and enchantment.
Conclusion: Hosting a casino theme party is a sure-fire way to create a night of unforgettable fun and excitement. By paying attention to details like decorations, dress code, casino games, food and drinks, and entertainment, you can ensure your event is a roaring success. Remember, the key is to create an atmosphere that transports your guests into the thrilling world of high-stakes gambling, where they can let loose, socialize, and enjoy a one-of-a-kind experience. If you are looking for casino theme party then fun21casino is the best choice. We provide professional casino-grade equipment, trained croupiers, Personalized Play Money and prizes.
This article has been viewed 311 times.
Rate article
This article has a 5 rating with 2 votes.
Article comments
There are no posted comments.