Confessions and Reflection of A Casual Gambler
Sports & Recreations → Casino-Gaming
Author

Oscar Glyn

Published

September 25, 2023

Word count

1,399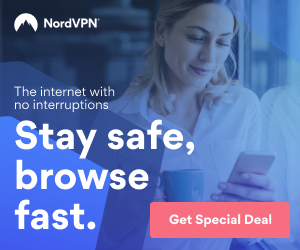 Gambling is bad. At least that is what I was told when growing up. Walking past the bookies at the end of my road, I see the same people going in and out as I did ten years ago. But I will never be like them, and neither will me or my mates, because we're different.
Sure, each weekend I'll send in my online betting slips into the group chat with comments such as 'Easy money' or 'I love this game' but I'm just having a bit of fun. "Every gambler stops just before their big win" rings round my university sitting room as we settle in for the 5:30 kick off and I'm about to sweat about whether Yves Bissouma is going to get over 28.5 passes. I log on every day to get my free bet throughout the week, because that is quite literally free money. but as a fellow bettor said, that then "prompts me to bet more and is often the reason why I will bet that day". This happens every weekend as we debate another asinine betting construction in an accumulator at 250/1 while I wait for Swansea v West Brom to have over 3 goals because then I get an extra 50p.
There exists a certain sense of detachment to my decisions. I don't go into betting shops and sit there watching my bets, I do it in the safety of my own house. I avail myself of any sin, saying I only bet what I can afford (Which is almost certainly untrue, I don't think the government factors betting allowance into student loans.) The main reason I supply when people question why I bet, is that it gives me some skin in the game. If I'm watching Brentford v Everton on Sunday, ruminating my life decisions from the night before, I say I want to be distracted and to scream at the ref for not booking Doucoure when it was a stonewall yellow. But the distraction factor is simply a guise for just wanting to win money. I don't win money, but if I do I'll make sure to tell everyone how I won twelve quid just because I liked the horses name, but I'll  never mention how I lost a tenner the day before because Liverpool always outperform (crucially not this time though) their expected throw in numbers.
This part of my life has felt under scrutiny over recent weeks as Ivan Toney has received his ban of eight months from the FA after 232 betting breaches. At first, I scoffed along with the rest of football twitter, 232! That seemed a ridiculous number until I went back and tallied my bets from the last 6 months tallying 103. It's so easy to see how Toney is able to rack up this number of bets, I mean I have half of them in six months and my life doesn't revolve around professional sports. 7/20 Premier League clubs have front of shirt betting sponsors and 5/24 Championship clubs do also. The question of risk for Toney's career is a matter for another day but the way that it is impressed unto us is plain to see. Half time of a game is synonymous with 'Bet in Play with Ray' or updated odds for the second half.
The prodigal return of the acca seems accentuated in these times. Tweets often go viral of extraordinary bet slips purporting the notion of one day it could be you! When Leicester won the premier league in 2016, those few who bet on the impossible were heralded as messiahs. When my brother was born in early April of 2003, the Grand National was ran a couple of days after his birth. One of the horses happened to be his namesake, the rest is family lore and legend. Obviously, it goes without saying, that the other thousands of people who bet on similar long odds every year, end up with nothing. but you can't find an article about hypothetical Oscar from hypothetical West London who lost a hypothetical twenty quid last season because Potter's tricky blues didn't win the Champions League. Bookies are raking it in, most lucratively Bet365 who have $65 billion of bets wagered each year. However, on an individual level, there exists a certain feeling that I'm the exception. Everyone bets thinking they're going to win of course, but the detachment of doing it online, with your friends means it doesn't feel like real money.
The ability to conduct my serious money-making venture from the comfort of my own sofa has democratized losing money. Having spoken to a friend and asking him whether he would ever use a betting shop he simply said, "Obviously I wouldn't be running there 5 mins before a game or a race starts, just because I fancy a bet". Having the old adage of Kazakhstan table tennis in front of me, simply means I can bet on it if I want to (and sometimes, occasionally, barely ever, extremely rarely, I might). Effort effectively stalls me in every aspect of life. Even for things I enjoy. I'll say no to going to the pub because I can't be arsed and if I had to go to the betting shop to lose my money in person, in my mates' words, "just because I fancy a bet" would probably lead me to very rarely betting.
At school I went to assemblies and talks given by recovering gambling addicts. We'd sit there and listen to horrendous stories of what their addiction made them do; Stealing from parents, being close to suicide and ruining every relationship that they'd had. These were incredibly impactful stories at the time and deeply personal. They cut through the normal lines you heard such as 'When the fun stops, stop' (Which has been axed for simply not working). Real people were in front of us. But for some reason this had a diminished impact. I vividly remember, one of these talks happening and almost immediately after going to older boys at school to get them to put our horse racing bets on for Cheltenham. The only time I got in trouble for 'misuse of the school WIFI' was looking for VPN's so I could circumnavigate the WIFI's block on betting. My school was proactive with these issues, but a talk once a year isn't going to outweigh the masses of gambling adverts.
At 21, I have friends who don't drink anymore, many friends who have given up smoking, but comparably very few who have stopped betting. It is deeply tied to a fan of any sport and how can it not be. It is plastered everywhere. Using the accurate metric of an Instagram poll, rather redundant in its representation of a wider landscape, 48% of people said they had placed a bet in the last six months. There is a deep innate belief of any gambler that I am going to win. Drinking too much and smoking lack the rags to riches aspect that betting has and that is what keeps me going back for more.
Every conversation I have with my friends about betting is simple. I won this, I was one away from this, I nearly won two and half grand. But none of my mates have, neither has anyone I vaguely know (Trust me, I'd hear about this piece of incredible skill…). Anyone who does, to me is simply a bet slip on twitter. But I keep going. Saturday rolls around and Nicolas Jackson is bound to score again, and I fancy Liverpool against Villa, until some heinous officiating denies me of what should rightfully be mine. Online betting has led my generation away from the betting shops. Away from the run-down high street and the depressing interiors. Bringing the glitz and the glamour to us, in our own homes. But also bringing the denial of addiction and the denial of seeing gambling for what it really is, losing. this isn't some attempt to convey my addiction, as i genuinely believe i don't have one, but more of an assertion that it is seen as a golden goose. a way to make money, when in reality it's transactional, you give your money for a good time.
But hey, I can stop at any time.
I am an English Literature graduate who is looking to get into journalism. I write about topics which I have experience in and attempt to do so in a colloquial and conversationalist way.
I have just started a blog and am looking to improve my writing through any means.
https://oscarglyn.wordpress.com/
https://articlebiz.com
This article has been viewed 228 times.
Article comments
There are no posted comments.