Biggest online slot game wins
Sports & Recreations → Casino-Gaming
Author

Louis

Published

January 4, 2022

Word count

692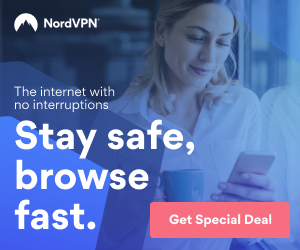 There are a handful of reasons why many players look to head to an online casino and play one of the many different slot games that they can find, although one of the biggest will likely be because they have recently read about some of the extraordinary wins that some of the very lucky few have been able to enjoy.
Reports recently emerged in the United States of America that an online casino player had managed to make their 2021 Thanksgiving celebrations remarkably special and something else to be thankful for as they managed to break the domestic record by scooping up $3.5 million as a prize when playing on the MGM Grand Millions slot.
However, that is not the biggest win to have ever been made when playing a slot game. In fact, despite it being worth millions and potentially a life-changing sum of money for that individual and their family, it actually comes nowhere near the top five biggest wins to have ever been recorded.
In fact, it is almost impossible to understand and comprehend just how large some of the wins to have been achieved really are. Let's take a look at the five biggest wins to have been recorded so far when playing an online slot game:
$11.6 Million On Mega Moolah
One lucky punter decided to play Mega Moolah on their mobile device from the United Kingdom and managed to turn it into a rather incredible moment. Indeed, all they had placed on the spin that was made was just $1.50 and they managed to claim a whopping $11.6 million for their efforts!
Of course, these wins are very infrequent and, if anything, extremely rare, but it does go to show that betting big does not always have to be the approach that needs to be taken.
$17.3 Million On Arabian Knights
A decade ago, a player from Norway had managed to land a jackpot prize that was worth $17.3 million when they placed a bet on the game "Arabian Knights", which is a game title that has been created by NetEnt.
Admittedly, there does not seem to be too much information about the win available, however it might be safe to assume the lucky individual will have been enjoying the last 10 years with that sort of cash having been won!
$19.9 Million On Mega Moolah
Another UK winner was made when playing the Mega Moolah online slot game from Microgaming, however this individual's win has to be considered far more impressive than the one that had been listed as the fifth-largest payout.
Indeed, Jon Heywood took to the reels of this African Safari-themed online slot and placed a bet of just $0.25 and somehow managed to walk away with the prize pot of almost $20 million! His small stake saw him earn $19.9 million, however, it is still way short of the totals that have been won on this game in total!
$22.4 Million On Mega Moolah
Mega Moolah has always been known as one of the top online casino slot games to play but it might be down to the fact that it has been able to provide players with huge prizes on what seems like an absurd number of occasions.
September 2018 saw another player be able to scoop a huge jackpot prize when playing this Microgaming title, with their bet of just $0.75 saw them be able to earn the huge $22.4 million that was on offer at the time! Furthermore, the individual who had won would have been pleased as they had made fewer than 50 spins, as well!
$24 Million On Mega Fortune
Taking the number one spot for providing the biggest online slot game win of all time (as of the end of 2021), Mega Fortune claims that honour, as the game from NetEnt provided a huge payout that is simply unbelievable! This time, a player from Finland had managed to turn a modest $0.25 bet per spin session into one that would make them $24 million richer!
The winner is known to be an avid online poker player and it is known that he still regularly competes, although it would seem almost impossible that he will ever see a win as big as this one ever again.
This article has been viewed 1,780 times.
Article comments
There are no posted comments.