Dogalooza.com: Your Ultimate Guide to Dog-Friendly Adventures in Tampa Bay
Author

Greg Snodgrass

Published

September 27, 2023

Word count

532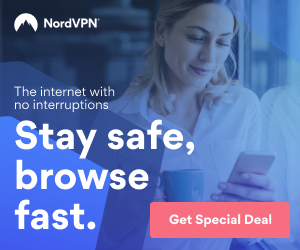 Tampa Bay is a paradise for pet lovers, with its breathtaking beaches, lush parks, and a vibrant community that welcomes our four-legged friends with open arms. If you're a dog owner or simply someone who adores spending quality time with furry companions, then Dogalooza.com is the perfect resource for you. This comprehensive guide is your one-stop destination for discovering all the dog-friendly activities, places, and events that Tampa Bay has to offer.
Unleashing the Canine Adventure:
Dogalooza.com is more than just a website; it's a gateway to a world of tail-wagging fun and exploration. Whether you're a long-time resident or a visitor to the Tampa Bay area, this platform is designed to make your pup's adventures a breeze. From pristine dog beaches to scenic hiking trails, charming pet-friendly cafes to lively dog parks, Dogalooza.com ensures that you and your four-legged companion can make the most of what the region has in store.
What Dogalooza.com Offers:
Comprehensive Listings: Dogalooza.com boasts an extensive directory of dog-friendly places around Tampa Bay. Looking for a dog-friendly beach to soak up the sun? Curious about the best pet-friendly dining spots? Want to explore hiking trails that welcome your canine pal? The website provides detailed listings, complete with addresses, reviews, and essential information to ensure you have a seamless experience.
Event Calendar: Stay up-to-date with the latest dog-friendly events happening in Tampa Bay. From adoption drives to dog festivals, charity walks to pet-friendly concerts, the event calendar on Dogalooza.com keeps you in the loop about all the exciting happenings that you and your pup can attend.
Tips and Resources: Dogalooza.com is more than just a guidebook; it's a source of valuable information for pet owners. Discover tips on dog training, health care, grooming, and much more. The website's blog section is packed with insightful articles penned by pet experts, providing you with the knowledge you need to keep your furry friend happy and healthy.
Creating Unforgettable Memories:
The best part about Dogalooza.com is that it fosters a sense of community among dog lovers in Tampa Bay. It's not just about providing information; it's about creating a space where people can connect over their shared love for dogs. The platform encourages users to share their experiences, photos, and recommendations, creating a vibrant tapestry of canine adventures that inspire others to explore the city with their pups.
For Locals and Travelers Alike:
Whether you're a local resident seeking new places to explore with your furry friend or a traveler looking for dog-friendly hotspots in Tampa Bay, Dogalooza.com is your go-to resource. It helps you navigate the city's offerings, ensuring that every outing you embark on with your canine companion is an unforgettable experience.
In a region that treasures its pets, Dogalooza.com stands out as an invaluable companion for dog owners. With its user-friendly interface, extensive listings, and wealth of information, it's a tool that transforms dog-friendly exploration in Tampa Bay into a joyous and enriching journey for both pets and their human companions. So, whether you're a seasoned local or a first-time visitor, get ready to unleash the adventure with Dogalooza.com and make memories that will last a lifetime.
This article has been viewed 357 times.
Article comments
There are no posted comments.