Is Your Dog's Mouth Really Cleaner Than Yours?
Author

Bruce Barker

Published

March 20, 2023

Word count

531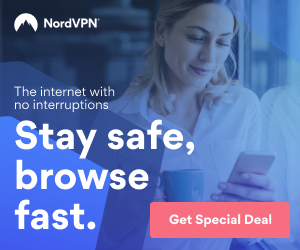 As a dog owner, it's important to do whatever you can to make sure that your canine friend's mouth stays as healthy as possible. You may have heard that a dog's mouth is cleaner than a human's but is that really true? Here are the facts behind this common myth as well as some tips for making sure that your dog's teeth are properly cared for.
So, Do Dogs Really Have Cleaner Mouths Than Humans?
To put it simply, the answer is no. It's true that p.gingivalis, the type of bacteria that is commonly responsible for gum disease in humans, is not found in dogs. However, a dog's mouth can still be host to hundreds of different kinds of bacteria. In particular, researchers have found that dogs have a bacteria known as p. gulae, which can lead to teeth and gum problems.
It should be noted that most of the bacteria in your dog's mouth are not zoonotic. This means that you are unlikely to catch any diseases from your dog's saliva. Nevertheless, for the sake of your dog's oral health, you still need to be aware of the presence of harmful bacteria.
How Can You Keep Your Dog's Mouth Clean?
So what can you do to protect your dog from gum disease? Here are a few helpful steps you can take:
• Brush Your Dog's Teeth: Just like with your own smile, brushing your dog's teeth helps remove the plaque that can eventually lead to oral health issues. Make sure that you're using a toothpaste that's made specifically for dogs; the ingredients in human toothpaste can be toxic to animals. There are toothbrushes made for dogs, but you can also use a brush that slips over your finger.
• Use Dog Tooth Wipes: If you're unable to brush your dog's teeth for any reason, try dental wipes instead. They aren't as thorough as an actual toothbrush, but they're often easier to use and are still very effective for getting rid of plaque.
• Pick Up Some Dog Dental Treats: The next time you go to the pet store, see if you can find any dental treats for your dog. The ingredients in these treats can fight plaque buildup and even freshen your dog's breath. Dental treats come in different flavors, so take the time to find one that your dog enjoys.
• Make Sure You Have Dog Chews: Chewing helps scrape plaque off of your dog's teeth. In other words, chewing is your dog's natural way of keeping their mouth clean. For this reason, it's extremely important for dog owners to pick up chews such as cow ears and bully sticks. Rubber and nylon dog chew toys can be beneficial as well.
Of course, while you're taking care of your dog's oral health, you should also make sure that your own smile stays in good shape. Brushing and flossing every day are vital for preventing cavities and gum disease from forming. And of course, you shouldn't forget to visit your dentist every six months for a checkup.
This article has been viewed 690 times.
Rate article
This article has a 2 rating with 1 vote.
Article comments
There are no posted comments.