A FATHER'S JOURNEY OF HOPE: CAMP ESPERANZA'S IMPACT ON YOUNG CANCER SURVIVORS
Health & Fitness → Cancer / Illness
Author

Mediavista Pr

Published

October 19, 2023

Word count

708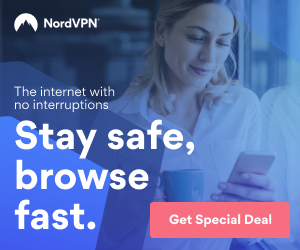 Against the backdrop of the 2023 annual meeting for the Professional Bondsmen of Texas, held in San Antonio, Texas from October 12-13, a single story stands out -- one of resilience, hope, and the life-changing impact of Camp Esperanza. This year, amidst these proceedings for Texas' bail bond professionals, a fundraiser was launched to support Camp Esperanza, a camp that offers a transformative experience to children who have triumphed over cancer.
Before delving into the details of the fundraiser, let's take a moment to share the inspiring story of one family. The journey of a young cancer survivor, their daughter, who underwent a bone marrow transplant at the age of five. There are facets of this experience that remain unspoken, but one thing is clear -- Camp Esperanza became a beacon of hope during this challenging time.
A Father's Perspective: December 6 - Move-In Day
Their daughter's life-changing journey began when they moved to Children's Medical Center Dallas on December 6. As the family embarked on this daunting path, they found themselves on a spirited drive to the hospital, unaware of the challenges that lay ahead.
A visit with Santa at North Park Mall, a cherished family tradition, saw their daughter express her Christmas wish -- a doll. She informed Santa that she wouldn't be home for Christmas, but in the hospital instead. The story took a heartwarming turn when they were gifted complimentary Santa photos, underscoring the goodwill that often accompanies adversity.
With lunch and a visit to a train exhibit in tow, their daughter remained in high spirits, excited about her impending hospital stay. The family laughed and joked all day, finding strength in shared moments of joy.
At the hospital, their daughter's platelet count stood at a mere 7,000, far from the 100,000 needed for surgery. A transfusion was scheduled for the middle of the night, with surgery to insert a central line for chemotherapy and medication administration the following day.
Throughout the day, their daughter's charisma left a lasting impression on hospital staff. Her irresistible charm touched hearts as she interacted with everyone, providing a vivid reminder that, above all, kids just want to be kids. At one point, in a moment surely frozen in time, the father informed his daughter that she had stolen his heart. Earnestly, she asked if he wanted it back, to which he simply replied that she could keep it a little longer.
The Camp Esperanza experience takes this narrative of hope and resilience and amplifies it to another level. Camp Esperanza, meaning "hope" in Spanish, is a sanctuary for children aged six to 15 who have either battled cancer or received treatment at Children's Medical Center Dallas. It provides a week of carefree fun, enabling these young survivors to embrace life's simple pleasures and discover that despite their hardships, they are still just kids.
Every summer, 140 campers attend Camp Esperanza, enjoying a week of camaraderie and shared experiences at Camp John Marc, a special needs facility. It's here that young survivors come together, sharing their stories, forming lasting bonds, and offering mutual support in the midst of joy and laughter.
To ensure this camp remains a reality, The Bridewell Foundation plays a vital role. It costs $500 to send one child to this life-changing camp, and this opportunity is extended free of charge to all campers. To send 140 children to camp each summer, the foundation must raise $70,000. The Bridewell Foundation operates as a Section 501(c)(3) non-profit organization, guaranteeing that all donations are tax-exempt.
The Fundraiser Continues: Creating More Hope
The fundraiser will continue for the next two weeks until the end of October. As we look back on the heartwarming journey of one family and the impact of Camp Esperanza, it becomes evident that this camp is not just a place; it's a symbol of hope, resilience, and the ability to cherish life, even when faced with adversity. Support is needed to provide more children with the opportunity to experience hope, happiness, and connection at Camp Esperanza. Whether one's contribution is big or small, it will make a profound difference in the lives of these young survivors. Camp Esperanza is inviting the public to become a part of this inspiring journey, knowing that together, they can build a brighter future for these brave children.
The Professional Bondsmen of Texas is a trade organization that works to support and assist the advancement of the bail bond industry, while defending the constitutionally guaranteed right to bail for all. To donate to their Camp Esperanza campaign, visit https://www.gofundme.com/f/Camp-Esperanza-2023-PBT or send a check to: The Bridwell Foundation/Camp Esperanza c/o The Good Law Firm, 5604 Old Bullard Road, Suite 102, Tyler, Texas 75703
Article source:
https://articlebiz.com
This article has been viewed 224 times.
Article comments
There are no posted comments.