4 Reasons Seniors Should Prioritize Oral Hygiene
Health & Fitness → Cancer / Illness
Author

Dave Lee

Published

November 7, 2023

Word count

463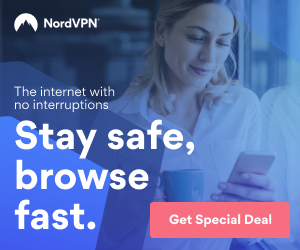 Although it should be a top priority, patients of all ages neglect their dental care. For seniors, it's especially important to prioritize oral hygiene – it will benefit both your oral and overall health! To learn four reasons why you should prioritize preventive care, read on.
Reason #1: Your Dentist Screens for More Than Cavities at Your Checkup
Think that you don't have to visit your dentist every six months? You do! After all, your dentist screens for more than just cavities at your biannual checkups. They also screen for non-dental issues as well, like oral cancer. Since age is a risk factor for this condition, it's of the utmost importance that you visit your dentist periodically throughout the year. That way, there is a greater likelihood of early intervention.
Reason #2: Routine Visits to Your Dentist Can Catch Problems in the Early Stages
Tooth decay and gum disease are two common oral health problems. In fact, roughly 50% of adults in America have gingivitis. So, even if you don't have any of your natural teeth left, you should visit your dentist every six months for a checkup. During the oral exam, they will carefully examine your teeth, your gums, any existing restorations, your throat, your tongue, and more, taking note of any concerning symptoms along the way. If they do find anything, they can bring it to your attention, discuss the available solutions, and get to work on creating a custom treatment plan before the root of the problem has a chance to progress.
Reason #3: Your Oral Health Plays an Important Role in Your Bite
Simply put, if your teeth are decayed, fractured, loose, or otherwise damaged, it's very likely that you will have a hard time chewing your food properly. This can make eating vitamin-rich foods like raw fruits and vegetables difficult. Not only does this mean potentially avoiding some of your favorite foods, but it can also result in nutritional deficiencies that negatively impact your overall health.
Reason #4: A Solid Oral Hygiene Routine Can Help Prevent Tooth Loss
Today, there are roughly 178 million Americans struggling with tooth loss. It's important to remember, however, that this is largely preventable with the right best practices in place. Habits like brushing twice a day, flossing daily, and rinsing with mouthwash regularly will help you preserve your natural teeth. Note: these habits will help prolong the lifespan of your dentures or dental implants as well!
The message here is that oral hygiene is important, no matter what your age is. Whether it's been more than six months since your last visit, you're interested in exploring tooth-replacement solutions like dental implants, or you have a toothache that needs attention, don't neglect your smile – schedule an appointment with your dentist today!
This article has been viewed 185 times.
Article comments
There are no posted comments.