Counselling psychologists to the rescue for better parenting
Author

Bridget Rudo Gusto

Published

November 20, 2023

Word count

901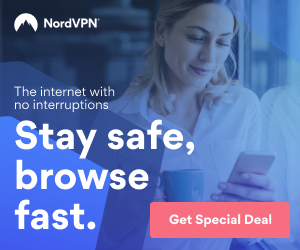 Counselling psychologists to the rescue for better parenting
By Bridget R. Gusto
Parenting, is not an easy task regardless no matter how old your child is, can be full of bad moments and amazing ones. While Amazing moments may help you appreciate your responsibility as a parent, difficult moments may cause stress and make you doubt your capacity to care for your children appropriately. Parents influence their children in many ways. They influence their children's values in life, the choices they make, the behaviors they portray, and overally ther mental health. Parents have a significant influence on how their child views the world, reacts to various events, and thinks about themselves and their own self-worth. When a parent clearly tells his child that he is dull in school, he is a good for nothing or that they are very intelligent this get stuck with the child and in turn, can have a long-term impact on their child's mental health and development
Parenting is something that needs be taken seriously since its contribution to the general well-being of the child is enormous. Every change in the development of youngsters is plainly visible. Most parents believe in counselling their own children and this can have an effect on he child's mental health because parents are the children's primary therapists. Specifically, how you interact with your child, handle conflict and discipline, and encourage your child in life can all have a long-term impact on his or her mental health.
There are uninvolved parents who are oblivious supporting the basics of shelter, food, and clothing and failing to address the psychological requirements of their child. This is another parenting style that can have an impact on a child's mental health. Parents who just do not want to expose their children to prejudice and misconceptions by seeking treatment are far too many and are making the wrong decision. They prefer to ignore the symptoms of mental illness until they become too severe to manage. In current research most parents believe that mental illness like anxiety, traumatic stress disorder s are caused by avenging spirits so they first consult traditional healers, the white garment churches and Apostles in trying to seek help for their mental ill child professional help is their last resort. Some parents handle some issues that happen to their children in a manner that contribute to mental illness, such as bullying, which affects the child's mental health . They always tell their children to go and hit back (kunzi dzosera munhu iyeye) they don't have time to talk to their child about the situation but instead recommend the child to use violence instead and are not concerned about the psychological effects of the bullying. Growing up in this type of setting, or with such parents, where children are not connected to their parents or lack the safety and security of a loving family, can lead to anxiety, hopelessness, low self-esteem, and depression.
Parents must be involved in their children's lives in order to recognize red flags in their children's behavior and seek help from mental health professionals as soon as possible. Children should not only see a psychologist for counselling but the entire family should be helped with the parenting styles they utilize, as well as coping with their own negative habits.
It's a good thing that in Zimbabwe there are a lot of registered counseling psychologist at the people's doorstep, they are just a call away.
Counselling psychologists must be engaged and assist parents in their parenting styles in Zimbabwe for preventing measures I believe this would be primarily prevented and in the latter, the families that are offered counselling are placed in a more secured environment. There is a need for a seamless and friendly environment to help parents and children with different approaches. Even though there are some issues with consulting a counselling psychologist, which attracts a lot of stigma and mixed opinions influenced by cross-cultural diversity. In a recent publication, Individuals are afraid of being judged and are too proud to confess they require assistance. Furthermore, some parents still question the efficacy of mental health treatment because they are doubtful if counseling really.
Every parent is vulnerable to a variety of issues that will impact how they care for their families, particularly how they raise their children. I urge all parents take the initiative to engage parent therapy, as this clearly demonstrate to their children that they care about the well-being of the family, while also helping to de-stigmatize mental health issues.
Consulting a psychologist will help parents understand their parenting style better. This is also teaches them the benefits and drawbacks of their natural parenting style, allowing them to optimize the benefits while working through the drawbacks. Counselling will also teach parents conflict resolution strategies, which teaches their children that conflict can be healthy and a good starting point for conversation rather than violence and confusion.
Parents need to understand that they don't have to be the perfect parents. Seeking help from counselling psychologist does not mean you have failed as a parent but instead, you are referring the issues to professionals for the problem to be resolved. Taking measures to visit a counselling psychologist is the best way to go because it demonstrates to your children how much you care about them and will benefit you as parents and your children for the rest of your lives.
Bridget R. Gusto is a student counselling psychologist at Great Zimbabwe University. She holds a Bachelor's Degree in Psychology from the Great Zimbabwe University
gustobridget@gmail.com
Article source:
https://articlebiz.com
This article has been viewed 146 times.
Rate article
This article has a 5 rating with 1 vote.
Article comments
There are no posted comments.