Influence without Authority
Author

Larry C. Pickett

Published

October 28, 2023

Word count

518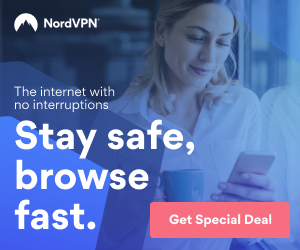 Influence without Authority: By Larry C. Pickett
"Influence without Authority" was a popular class I taught in my company; but more importantly, it was a concept that helped change the course of my professional career.
Several years ago, I was promoted to a senior project manager position. And I truly believe this would not have been possible without understanding the importance of influence without authority. In today's workplace, it's essential for employees to understand this topic. In fact, I believe the success of their careers may depend upon it.
Like many project leaders, I was responsible for accomplishing the impossible—and I had no clue how it could be done without authority. That's when I reflected upon the class I taught to so many people.
In most companies, project leaders have very few chances to offer team members merit increases or promotions. That was my case. Like many of you, I had a lot passion for my work. But I quickly realized passion alone didn't pay the bills—I had milestone dates and project deadlines to meet.
Quite frankly, my entire project team was made-up of borrowed resources. I did not conduct their performance reviews, and I was perhaps as low as you could get on their food-chain of priorities.
So what did I do? I simply told the truth. I shared with my project team the cold hard facts. I said, "Many of you probably feel overworked and underpaid ... and I understand your situation. So I'm not here to try and pull the wool over your eyes. I have only two things to offer you—recognition and visibility. This is the only paycheck I have to give. If I succeed you will too. And I will see to it that you are recognized for your efforts."
The team worked as hard as ever. I was astonished by the individual skills displayed among the group. In some cases, my role became one of learner instead of leader. I thought to myself, "Here's the perfect opportunity to use my influence—even though I have no authority."
I quickly responded by writing each of their managers. I commended them for allowing me to borrow such talented resources. The managers shared my comments with their staff, and offered to help me in the future. My feedback about their performance made a big difference. Many project team members included my positive remarks in with their performance reviews. It was a win-win situation.
In the final analysis, the project was a great success! Moreover, I learned some important lessons about leadership and influence. Being a "glory hog" is the death to any professional. Share the wealth—there's enough to go around for everybody. In other words, it doesn't help your cause to take the credit for other people's work.
A critical core competency of leadership is "Integrity." I couldn't offer my project team merit increases. But I did offer them recognition.
Bottom line—Give honor unto whom honor is due!
Influence without Authority is an important skill to develop. In my case, it helped change the course of my professional career.
Larry is a certified lean six sigma master black belt (MBB) and certified project manager. He leads projects from their original state to final implementation at Carnegie Mellon University. He serves as co-chair of the PM Center of Excellence at CMU. Larry earned an M.B.A. degree with an emphasis in Management of Technologies from California University of Pennsylvania, an M.S. degree in Leadership Studies from Duquesne University, and a B.A. degree from Clarion University.
https://articlebiz.com
This article has been viewed 369 times.
Rate article
This article has a 4 rating with 4 votes.
Article comments
There are no posted comments.