Six Sigma Black Belt—What is it?
Author

Larry C. Pickett

Published

October 28, 2023

Word count

780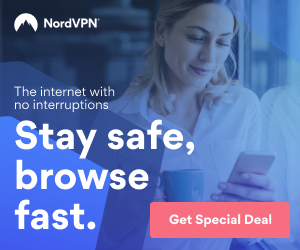 Six Sigma Black Belt—What is it? By Larry C. Pickett
What exactly is a Six Sigma Black Belt? That's a question you might be asking yourself. Quite frankly, the answer is simple: "Six Sigma is a process that's focused on cost savings. It helps you identify customer critical problems that can affect the outcome of your business."
More specifically, it reduces defects or errors that are critical to your customer. There are many different variables that can impact the "Cost of Poor Quality" (COPQ). This is another name (in six sigma language) that we give to chronic waste. COPQ is very important because it ultimately distracts you from effectively serving your customers. Often, it affects your company's performance, overall customer service, revenues, products, and bottom-line results.
In a nutshell, Six Sigma can make a big difference in your organization. Several black belts are using their skills to save our company money. My project team applied six sigma principles to business travel processes. As a result, we came up with several recommendations for improvements and cost savings. Our team's research helped identify ways to reduce expenses and lost time associated with business travel. More importantly, the feedback from the project was included as part of our company's "Strategy for Cost Containment."
Six Sigma is a smarter way to manage a business or a department. It puts the customer first by using facts and data to drive better solutions. As a rule, Six Sigma targets three main areas: Improving customer satisfaction, decreasing the time it takes to do a job, and reducing product defects.
Six Sigma is a methodology that uses data and statistical analysis to measure and improve performance. It can be traced all the back to Carl Gauss who introduced the "Normal Distribution Curve" (also known as the bell curve). There are several ways six sigma can be used: Quality control, competitive advantage, return-on-investment (ROI), process improvement, customer satisfaction and long-term sustainability.
Okay—so what's a Black Belt? A black belt is the highest level of training received in the six sigma program. This level is only out ranked by a master black belt (the instructor) who usually conducts the certification process. You might recall the old movie "Karate Kid" where the master instructs the learner using a specific process. Basically, the master teaches the learner how to concentrate on components of the process. In six sigma, that process is known as the DMAIC process. The acronym (DMAIC) stands for Define, Measure, Analyze, Improve and Control.
In essence, a certified black belt will always approach an existing problem with the DMAIC process in mind. To better understand chronic waste and cost containment, there are several questions that every black belt will ask:
• What are the critical elements of your business or industry?
• Do you know what is important to your customer?
• Which inputs (Xs) are impacting your product?
• How do the inputs drive output (Y) cost?
• Do you know the root causes?
The role of the black belt is to develop, coach and lead six sigma project teams. They also mentor and advise project champions and management regarding plans, methods, and lean tools. A certified black belt must successfully conduct an oral defense presenting evidence of a company project that shows a cost savings of at least $250,000. The oral defense is usually a 2-hour presentation where a black belt explains the details of the project. A master black belt listens, asks questions and approves the process based on the evidence of the presentation. Afterwards, a review board receives the presentation and determines if he or she is approved as a certified black belt.
Like almost everything else in business, the success of six sigma depends on the people who do the work. Team commitment is essential, and the support of a champion is critical. Developing six sigma skills is a great learning experience.
Here are a few lessons I learned: Six Sigma is a process, and it may mean extra work (at first). However, the benefits are tremendous. Six Sigma is a quantifiable method, and its process is quite convincing. Moreover, it can help improve your operations and enhance company performance.
It will also increase the skills of your employees. After all, they are the greatest return-on-investment (ROI) you will ever have. Invest in your people and encourage them to learn new skills.
In closing, Six Sigma is more than a process—it's an investment. It's another way to empower the workforce. There are two words that can explain Six Sigma, and those two words are "Continuous Improvement." Remember, when it comes to making an existing process better—every hand counts!
Larry is a certified lean six sigma master black belt (MBB) and certified project manager. He leads projects from their original state to final implementation at Carnegie Mellon University. He serves as co-chair of the PM Center of Excellence at CMU. Larry earned an M.B.A. degree with an emphasis in Management of Technologies from California University of Pennsylvania, an M.S. degree in Leadership Studies from Duquesne University, and a B.A. degree from Clarion University.
https://articlebiz.com
This article has been viewed 265 times.
Article comments
There are no posted comments.