Remove the Scaffold!
Author

Larry C. Pickett

Published

October 29, 2023

Word count

517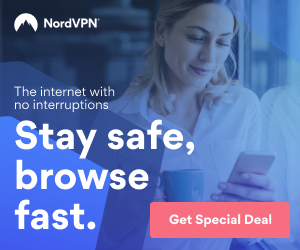 Remove the Scaffold: By Larry C. Pickett
In the days of the Roman Empire, an architect who constructed a bridge was ordered to stand under it—while the scaffolding was removed. This was done to protect centurion soldiers from inferior work. Moreover, it illustrated how certain the engineer was of his trade. He had to be SO sure of his craft, that he would put his own life on-the-line.
If the bridge was faulty, it would collapse. And the architect was the first to die! In those days, a man's skill literally determined if he lived—or died. Excellence was not "up for grabs." It was mandatory!
As I think about my work today, I am reminded of those craftsmen of years past. Often, I reflect upon their talent. And then I ask myself a few important questions: Can I stand behind the craftsmanship of my work? Am I willing to put myself on-the-line? Can I withstand heavy scrutiny? Metaphorically I ask myself—will this bridge collapse?
Several years ago, I went on a vacation to Europe. And I saw some of the structures built during the Roman Empire. I was astounded by the meticulous work of the architects and stone masons. It was fascinating! My stomach burned with excitement to see their proficiency. I said to myself "This is a top-notch job." Then I murmured under my breath, "Whatever happened to such pride—and where did its craftsmanship go? Are there people around today with this same passion? Besides, do they even care about their work?"
Absolutely—some of us do! I came home from Europe with a renewed "passion for excellence." Every so often, I think about those builders of the Roman Empire. They loved their craft—and I do too. Quite frankly, we have a lot in common; we're both willing to put ourselves on-the-line.
Continuous Improvement is all about quality—and craftsmanship. At the end of the day, I look at my desk and ask myself "Did you give your best effort? Are you proud of your work?" If an expert were to examine my performance, would they say it was shoddy? Or would it stand the test of time. The final analysis of a job well done is when I can say to myself, "Remove the Scaffold!"
I recall as a boy, how my parents demanded that I do a job well—or not at all. After I swept the sidewalk (near the front of our house), I had to spray it down with a water hose. It had to be spotless! But more importantly, it had to pass the test of my mother's keen eye. Little did I know, she was teaching me a lesson about precision.
Bottom-line: Master the art of your craft with a sense of pride. Do honor unto those craftsmen who were before you. Perform your duties in such a way that you're willing to stand behind the work. Be confident in your skill. Figuratively speaking, perform in such a way that no matter who walks across the bridge—it will not collapse.
Larry is a certified lean six sigma master black belt (MBB) and certified project manager. He leads projects from their original state to final implementation at Carnegie Mellon University. He serves as co-chair of the PM Center of Excellence at CMU. Larry earned an M.B.A. degree with an emphasis in Management of Technologies from California University of Pennsylvania, an M.S. degree in Leadership Studies from Duquesne University, and a B.A. degree from Clarion University.
https://articlebiz.com
This article has been viewed 215 times.
Article comments
There are no posted comments.