Unleash Your Lead Generation Machine
Business → Marketing & Advertising
Author

John Jantsch

Published

November 20, 2005

Word count

787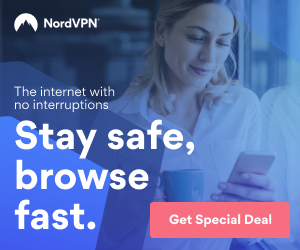 Lead generation is a funny thing. It's the lifeblood of any growing business, yet many approach it in a casual manner at best.
Consistently generating leads for your business takes momentum and momentum takes energy.
In my experience, lead generation energy is best created by effectively approaching your very well defined target market from several angles, advances and mediums.
Your multi-pronged attack should come just short of making them feel that you and your business are everywhere they want to go.
One way to accomplish this is through the carefree spending of bucket loads of money on advertising. It's an approach that has actually worked for some, but I don't recommend it for most small business owners.
A more effective small business lead generation machine, one that generates the greatest return on investment, is best created through the blending of targeted advertising, consistent public relations and a systematic approach to referrals.
This three prong attack is the stuff that momentum is built on.
Advertising
For most small businesses, direct mail is one of the best ways to target specific markets. The key to making small business direct mail, or any form of advertising, work is to use your advertising to gain marketing permission, before you try to gain a sale.
In other words, focus your advertising message on creating a lead. Make them an offer of a free report, seminar, evaluation, newsletter, or other low cost or no cost education message and let them begin to get to know you through this two step process.
The fact is you can't really expect a prospect to make a buying decision about your product or service from the 127 words you can cram onto a postcard. You can however, get their attention with a free report that offers them 5,000 words of your expertise. Once they have consumed that, they will be primed and ready for your follow-up sales message.
Public relations
PR is a big field but for the sake of this article, I'm talking about two things – Getting nice articles about your firm in publications read by your target market and placing expert articles, written by you, in publications read by your target market.
If you aren't doing both of these as part of your lead generation strategy, you are missing the boat.
When a prospect reads an article in a newspaper or magazine it carries much more credibility than an ad. The fact that someone else (the publication) thinks that you are great is a very strong endorsement.
Target the publications you want to appear in and then start to market to them. Read them, send information and notes to writers on staff, find out what guidelines they have for guest authors and start creating some positive PR to go along with your advertising.
Here's a quick tip. Ask your best clients what publications they read and rely on the most. This can be a great way to find the best publications to advertise in as well. Every industry has dozens of trade publications, but only a few are actually read.
Referrals
It's a good bet that a large percentage of your business came to you by referral. Cousin Louie liked what you did for him, so he told two friends and the rest history.
Referrals are a great way to build a business. Leads that come to you by way of referral generally cost nothing. Clients that come to you by way of referral are often your best clients.
Most small businesses get this, but few approach lead generation by way of referral in a systematic way. And, asking a few people if they know anybody that needs what you do is not a systematic referral approach.
Here are the steps in the system:
Target a referral source – this could be your clients, but often the best referral sources are actually strategic partners that also serve your ideal target client
Educate your referral source – Create a one page document that your referral sources can use to introduce what you do, how you do it and why they should consider having you do it for them. The biggest potential pitfall of a shoddy referral approach is that you get tons of leads that aren't right for you.
Communicate a creative referral marketing offer – If you can create a game out referral lead generation everyone will want to play. Reward your referral sources in creative ways. Co-brand powerful information products and show your strategic partners how to use them.
Creative referral offers also make great news stories for your PR program.
Are you starting to get a glimpse of how some of this works together, builds momentum and creates energy?
John Jantsch is a marketing coach, author and creator of the Duct Tape Marketing System. You can get more information about the Duct Tape System and download your free copy of "How To Grow Your Small Business Like Crazy by visiting http://www.ducttapemarketing.com
Article source:
https://articlebiz.com
This article has been viewed 1,201 times.
Article comments
There are no posted comments.