The HUD 1 Settlement Statement
Author

Marlon Dirk

Published

March 7, 2009

Word count

461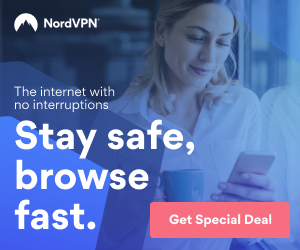 Within this article, we are going to discuss the HUD 1 settlement statement and RESPA or The Procedures for a Real Estate Settlement Act...
RESPA or Real Estate Settlement Procedures Act was first passed in nineteen seventy four as a statute for consumer protection. One of the main purposes that were associated with this act was to help the consumers evolve into better shoppers in relationship to settlement services. The other purpose was to eliminate the referral fees and kickbacks that unnecessarily increase the costs that are associated with certain settlement services. The Procedures for a Real Estate Settlement Act requires that each of the borrowers will receive disclosures at several different times.
There are some of the disclosures that spell out each of the costs that are associated with outline lender servicing, the settlement, and escrow account practices. It was also meant to describe the business relationships between the settlement service providers as well. The RESPA is known to prohibit certain practices that are known to increase the actual cost of the settlement services. In fact, section eight of this act prohibits an individual from accepting or giving any thing that possesses any value for referrals of businesses offering settlement services which are related to a mortgage loan that is federally related.
This act also prohibits the individual from accepting or giving any part of a service charge that aren't performed. Section nine of the RESPA prohibits the sellers of home from requiring the home buyers to purchase title insurance from a certain company. Generally, this act is going to cover loans that are secured with a mortgage in place on one to either four family residential properties. Included you will find assumptions, purchase loans, refinances, equity lines of credit and refinances.
The HUD 1 Settlement Statement reflects all of the actual settlement cost figures that are associated with the loan transaction. All of the separate forms are able to be prepared for both the seller and the borrower. It isn't the practice that the seller and borrower attend settlement; this settlement statement should either be delivered or mailed as soon as it is practicable after the settlement.
In the event that you are interested in learning about the HUD 1 settlement statement or RESPA, you will be able to find some very interesting information online. All you have to do is take the time to find information pertaining to RESPA and you will find all of the basic information you need to know about this statement. In the event that you don't understanding RESPA or the settlement statement, make sure that you find someone that is able to answer each of your questions for you correctly.
In the end, you shouldn't ever sign your name to a paper that you don't understand.
This site is truly full of informative articles on the subject of how you will refinance your abode. If you want to understand the basic idea of refinancing a house, facts related to mobile home refinancing and home mortgage refinancing, and most importantly, it gives you a broad explanation what is "refinancing a home" is all about.
Article source:
https://articlebiz.com
This article has been viewed 1,554 times.
Article comments
There are no posted comments.