5 Realities of Blogging for Money!
Computers & Technology → Blogging / Forums
Author

Tj Philpott

Published

January 8, 2011

Word count

492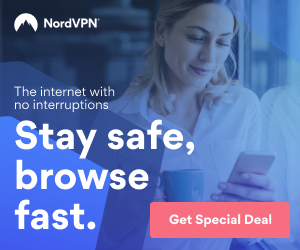 If you are blogging for money there are certain 'realities' you must get clear on if you intend to be successful! Not everybody is going to get rich online by operating a small business blog simply because many will quit their efforts before they experience any success. This is not an endeavor that will bring overnight results but instead requires a sustained effort over time before any type of financial success is achieved.
Here are 5 realities you can fully expect to experience when you start blogging in terms of what it will take for you to achieve any financial success with your site.
Patience is a Virtue!
Actually this virtue is a must since blog building takes time and there is no way around that. You can not flip a switch to create loyalty since only time will make that possible. If you expect to achieve any degree of financial success with a small business blog you must first gain the loyalty of your subscribers.
Consistency is Needed!
When you start blogging the only way you can expect people to come visit is by posting fresh and interesting content. To keep them coming back you will need to post updates consistently so people will know they can expect something new giving them a reason to return.
Promoting is Required
Although updating your site will help generate traffic by pinging the search engines, it is recommended to use other tactics as well to help increase your traffic flow. Whether it is leaving links at forums or social sites or even writing articles you want as many people to know about your small business blog as possible.
Interaction is Encouraged
Allow for comments and respond to any that are directed at you as the site administrator. This helps to develop a sense of community amongst loyal readers while also serving as social proof to any new visitors who land on the site. Comments or any other signs of interactivity serve as a validation that there is something of interest to or popular with visitors who frequent the platform.
Sustained Efforts Will Be Rewarded
As already discussed above you will need to be patient while you consistently put forth the effort to keep your site updated and generate traffic. Provided your theme and/or niche selection is a profitable one the product of your efforts will be rewarded with your financial success.
When blogging for money your expectations must be realistic in order to achieve any type of financial success from a small business blog. The realities are that this is not an endeavor where you will get rich online overnight but you can experience success with the right amount of focus and effort. The 5 realities discussed here today serve to help better prepare anybody desiring to earn an income from their small business blog. In this way one will be in a much better position to achieve the financial success which is being sought!
TJ Philpott is an author and Internet entrepreneur based out of North Carolina.
To learn more about what to expect and how to plan accordingly when blogging for money and to also receive a free instructional manual that teaches valuable niche research techniques simply visit:http://blogbrawn.com/
Article source:
https://articlebiz.com
This article has been viewed 779 times.
Article comments
There are no posted comments.