Why CSR alliances with local government is more important than a weak COP16 pact in a new age of austerity
Author

Philip Monaghan

Published

March 9, 2011

Word count

486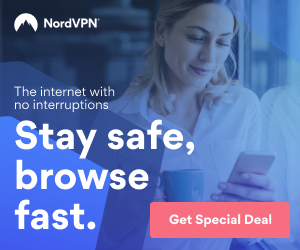 As expectations for a solution still at an all time lows the dust settles on the latest round of climate negotiations at COP16 (UN Climate Change Convention, Cancun) with world , it is timely for CSR practitioners like everyone else to reflect on how we are all doing 'our bit' for the cause. As a prompt, ponder on this quote for one moment:
"National governments have their national [sustainability] policies, but after all it is local governments who have to implement these policies" (UN Secretary General, Ban Ki-Moon, 2009)
For many, local councils are pivotal to the delivery of sustainability as every aspect of their role shapes how people live their lives – from democratic elections to education, and planning and waste collection. Climate adaptation too, whether it is in relation to building controls (energy efficiency) or flood defences (emergency planning).
This sentiment was recently reinforced by the European Union's Committee of the Regions which went as far as to conclude that global efforts to tackle climate change are destined to fail unless local authorities are given a greater role.
So, now ask yourself this question. 'Am I confident when my company did stakeholder mapping and issuing scoping to craft our climate strategy that we fully recognised the vital role of local government in adaptation?
If the answer is no, then you cannot possibly be a CSR leader.
To make matters worse, this is a terrible time for companies to sideline local government in the fight against climate change. In a new age of austerity, national spending cuts mean that investment in local adaptation efforts is being squeezed at the very same time that public scepticism over the robustness of the science of climate change in on the increase.
Wise CSR leaders may choose to ignore the COP17 jamboree in late 2011 and instead take the opportunity to forge new alliances with local councils that are both good for business resilience and the planet.
One example is helping to establish low carbon trade zones with land use planners, such as that in Baoding, China, which has assisted 20,000 local people being employed in solar panel and wind turbine production. Another example is agreeing to contribute toward a carbon compensation levy when constructing new office buildings, such as that in Milton Keynes, UK, whereby instead of investing in carbon-neutral new premises the developers fund local schemes such as insulation for older homes which are much less energy-efficient.
So what is holding your business back in this kind of engagement? Your low awareness of local government? Your lack of faith in working with town hall managers? Or is just your short-sighted CSR approach?
To get yourself back on track, why not contact one of the 138 world mayors who signed a climate pact in advance of COP16 to show national leaders how easy it is to do a deal if one really wants to. I am sure your advances would be warmly welcomed.
Philip Monaghan
Author
The fastest growing environmental news service on the internet
www.just4theplanet.com
Article source:
https://articlebiz.com
This article has been viewed 912 times.
Article comments
There are no posted comments.