Citronella Bark Collar - Will It Help To Control Barking?
Author

Ivonne Craft

Published

June 29, 2011

Word count

511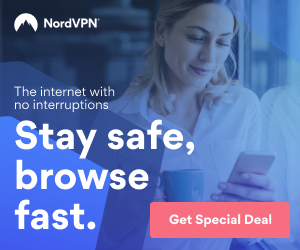 Because the fact that citronella bark collars have been available for a long period of time and used by a lot of people, they really work in terms of curbing excessive barking. So, it will probably work for your dog too. However, it is important that you have to select the right type and keep following the manual properly.
Here are some tips that can help you in choosing the right kind of anti bark collar.
First thing first, you should not get a bark control collar for a pretty young puppy. It is better if you spend time with the dog in order to correct any incorrect behaviors. This will surely take time, but it is very well worth it over time. This tip can be applied to every type of dog training.
What if you do not spend enough time on the dog because of your busy life? He will have the yard or even the home to himself. He also creates his own rules. So, in case he wants to bark for no specific reasons, he will do that.
If the final sentence above is where you are at, then it is time for you to find a solution immediately. There are plenty of solutions for you to select. They include ultrasonic sound, unpleasant oil, or electric collars which many people do not want to use for their lovely dog.
In fact, you should choose a citronella bark collar. This is because other kinds of collars such as ultrasonic or air will not be strong enough to reduce the dog excessive barking, even if they are harmless. Besides, the other styles are designed cheaply so they are broken quickly.
There are some useful features that you should consider a spray collar. For examples, it is quite simple to get refills or batteries in case you purchase the collar from well-known brands, it is safe as it uses citronella oil, which is a natural material to control barking, it does not create any stress on the dog except creating the unpleasant smell. And other interesting features.
If you intend to go for a citronella spray collar, there are some things you must pay attention to.
Firstly, you have to look at reviews from customers who have the kind of dog like you and have bought the collar you intend to buy so that you can know beforehand if the collar will work for your dog or not. There are some online stores that provide message boards or comment pages so you can go to those pages to read the reviews. Secondly, you have to know the size and dimensions which fit to the dog properly. If the collar is too loose to the dog's neck, then it will surely not work effectively.
Last but not least, you have to read information in the manual, which is delivered when you buy the collar, carefully. Do not forget to monitor the dog when you are wearing the collar on him so that you can have the right action to his behavior.
This article has been viewed 864 times.
Article comments
There are no posted comments.