Anti Bark Collars - Effective Dog Barking Control Devices
Author

Tameika Levine

Published

July 11, 2011

Word count

530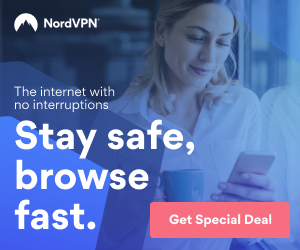 Having an endlessly barking dog will surely bother your neighbors, wake you up at night, and even disturb folks that walk by your property. In case you have a nuisance dog, it is recommended that you should use a no-bark control collar in order to train him how to bark at the appropriate time as soon as possible. There are people who use a no-bark collar claim that it not only immediately prevents the nuisance bark, it also permanently stops this very bad behavior.
You might have not known that there are 3 types of bark control collars available on the market today. They include: the shock collars, citronella bark collars and ultrasonic collars.
The shock collars (sometimes also called static shock collars) are considered the oldest kind of anti bark collars. These collars are considered inhumane, since they release a static shock towards the throat of the dog that makes nuisance noise. Sometime, they are triggered by the sounds around them, even if that is not the sound from barking of the dog. This means the dog still gets correction signals even when he does not do anything. So, this sort of collar is not effective in training a dog not to bark too much.
The citronella anti bark collars are usually used a lot by a number of people today. You are able to buy one easily by going to a local shop for pets or surfing the Internet to pick one. These collars spray citronella oil which is natural to the nozzle of your dog. The smell of the oil is very unpleasant. It lets the dog to stop barking immediately and learn where the smell came from. Over time, your dog will learn that there is a connection between his nuisance barking with the unpleasant smell he gets every time he starts barking endlessly. So, this is why he stops barking continuously.
The next kind of anti bark collars is ultrasonic collars. They use high frequency in order to correct the dog anytime he barks above a certain decibel. You cannot hear the sounds. Only dogs can hear that. The working radius of these devices is 50 metre or so. The good thing about these collars is that you can use them to stop irritating barking not only from your own dog, but also from a neighbor's dog. This is awesome if you are sleepless because of the dog next door, right?
Depending on the kind of collars you select, the cost will be from $35 to $100 or so. If you want a collar that can be used remotely, you have to pay an extra fee compared to other regular anti bark collars. When buying a collar, do not forget to ask the seller if they include a manual along with the collar. This guide is very helpful in some cases as you will see when using the collar.
Now you have known about kinds of no bark control collars. The next step you should do is to go online and read reviews about one you intend to purchase for your pet. It is important to know beforehand if the collar you will buy will help you or not.
This article has been viewed 791 times.
Article comments
There are no posted comments.