Anti Bark Dog Collar - Which Is the Best to Control Small Dogs?
Author

Leandra Brown

Published

July 13, 2011

Word count

528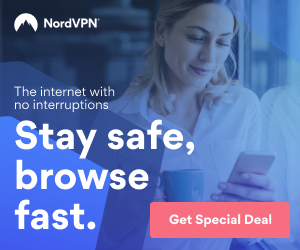 This article aims to show you the best anti bark collars on the market today and which one you should select in order for you to control the incessant barking of your dog. You might have known that a dog that barks constantly will cause a lot of troubles for you, and it is able to even lead to a criminal proceeding. Fortunately, there is an easy and quick solution. It is using an anti bark collar. You may come across several common kinds of no-bark collars when surfing the Internet such as high frequency sounds, static shock, or spray collars. Every single collar performs in different ways and so the results you get will be also different.
The first collar you should spend time on investigating is the static shock collars. This sort of collar responds to the dog that barks persistently by sending a static jolt of electric shock that is enough to warn the dog. The correction signals will increase if he keeps barking more. These collars are made to educate the dog that he should not bark incessantly, or he will get uncomfortable thing. Many people do not encourage to use this sort of collar for small canines.
The next collar we will talk about is called ultrasonic bark control collar. These collars work by releasing the high pitched sound whenever the dog starts to bark constantly. Only dogs can hear this type of sound. It will become nuisance to the dog, and he will quickly learn the association between the bad things from the collar with his constant barking. This leads him to stop his irritating barking. The collar will not harm your lovely pet or make pain in any manner. This will be a startling experience to your pet. Many people say that the results you get when using this collar depend on the ability of learning of your dog. It may be effective to some dogs than others. However, it will work for stubborn dogs that need the additional push.
The last kind of collars we want to share with you is citronella anti bark collars. These collars will sense the bark and then sending out corrective signal, which is a gentle blast of citronella oil. They are created for dogs with ultra heightened senses. They will quickly stop the dog from barking, and they will become a painless experience to your dog. The good thing about this type of collars is you can use it with almost any kinds of dogs. No matter he is a small or a big dog. So, you should give this collar a try now.
So, we have shown you 3 common kinds of anti bark dog collars and the way each works. There is one last thing I want to talk to you is that selecting which collar depends on which kind of dog as well as how irritating he is. No matter which collar you will choose, bear in mind that the anti bark collar is only a tool. It takes some energy from you to let this tool serve you and your pet best in terms of reducing irritating barking from the dog.
This article has been viewed 1,035 times.
Article comments
There are no posted comments.