Best Hospitals for Cancer Treatment
Health & Fitness → Cancer / Illness
Author

Ron Schaberg

Published

December 28, 2015

Word count

584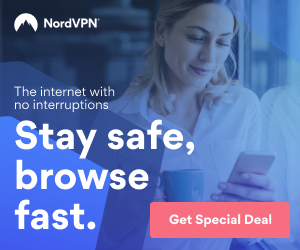 Not all hospitals are created equal. If you have been diagnosed with cancer there are a few hospitals that are expert at working with you to defeat this deadly disease. These hospitals not only feature the most cutting-edge cancer-fighting technology, they also have medical professionals who will understand your needs.
The University of Texas M.D. Anderson Cancer Center.
The University of Texas MD Anderson Cancer Center has climbed several lists to become the top cancer-fighting hospital in the United States. The hospital has received a perfect 10/10 in cancer care by U.S. News and World Report. The hospital is one of three hospitals created specifically for comprehensive cancer care, established by the National Cancer Act of 1971. The hospital, located in Houston, TX, is a teaching hospital, and one of the best for cancer research. It has a 631 bed cancer facility with over 26,000 admissions annually.
Memorial Sloan-Kettering Cancer Center.
It should be no surprise that New York City boasts one of the top cancer facilities in the country. The Memorial Sloan-Kettering Cancer Center ranks second on Ranker and in Men's Health Magazine in fighting cancer. The hospital is staffed by more than 4,000 doctors, nurses, and lab investigators. According to Men's Health its labs have created nine FDA-approved cancer-fighting medicines, the most in the country.
The Mayo Clinic.
The Mayo Clinic is one of the top hospitals in the country no mater what your illness, although they are especially adapt at helping treat cancer. Located in Rochester, MN, the Mayo Clinic is the first and largest integrated nonprofit hospitals in the world and employs more than 3,800 physicians and scientists alone. The Mayo Clinic is also unique because of its satellite centers located in Arizona and Florida, giving the hospital serious reach. Mayo Clinic researchers have been on the cutting-edge of cancer research, recently discovering a molecule to target in treating pancreatic cancer.
University of Washington Medical Center.
The Seattle Cancer Care Alliance at the University of Washington Medical Center is ranked in the top five in most top cancer hospital lists. The Seattle Cancer Care Alliance is actually a combination of six different hospitals and clinics the greater Seattle area, with the University of Washington best known for its research. Scientists from the University of Washington have won three Nobel Prizes for several discoveries in the fight against cancer. One is immunotherapies that use your body's immune system to fight cancer. Another discovery is bone marrow transplantation to battle the disease.
John Hopkins Hospital.
On the opposite coast is John Hopkins in Baltimore, MD. John Hopkins excels in general cancer treatment and research, however it is the top hospital in the country for esophegeal cancer treatment. John Hopkins sees an average of 50 to 100 newly diagnosed esophageal cancer patients each year. John Hopkins is also one of the global leaders in research and treatment of pancreatic cancer, one of the most common forms of cancer. John Hopkins also has a special Ovarian Cancer Center that has been a global leader in diagnosing rare and challenging ovarian cancers.
Travel Care Air is committed to providing affordable air ambulance services if you need to travel to a top hospital to fight cancer. If you are unable to travel on your our our air ambulance can pick you up, anywhere in the world, to transport you to the hospital of your choice. Our air ambulance features state of the art equipment and a medical team dedicated to your care and comfort. For more information please like us on Facebook.
This article has been viewed 1,287 times.
Article comments
There are no posted comments.