Is The Second Amendment Outdated?
Author

Davey Crockett

Published

March 11, 2016

Word count

780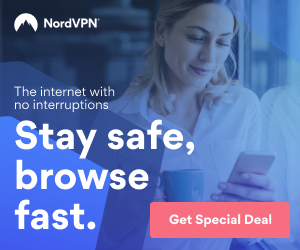 The second amendment to the constitution gives United State citizens the right to own and carry a firearm anywhere in this country. Why would the people founding and declaring a new country called the United States of America want all citizens to own a firearm? The answer remains the same, food and protection. Remember, rights are not the same as privileges, where driving is a privilege, but voting is a right. In retrospect, owning a firearm is your right, not a privilege. It seems the people founding this country expected everyone to own and use a firearm. Training to use one's firearm came naturally by practice shooting for food or protection. However, sanctioned weapons training were not required because most families used a gun on a daily basis.
Historically, understanding how, why, and when to use a gun was necessary in family life. Interestingly, the United States Supreme Court decided one more time in 2010; the second amendment gives all U.S. citizens the right to keep and bear arms. The Court ruled in 2010 the right to carry without infringement, trumping state law. The Court's decision is directly related to the right to protect one's life from evil doers.
Some people say they have no weapon nor do they want to have a firearm. They do not carry or own a weapon based on the premise one will never be required. This premise seems based on feeling relatively secure in yourself even understanding or, at least, considering people around you are carrying a gun. In many cases, this scenario plays out daily all around us. Why would one feel secure while believing people around them are carrying firearms? Maybe it's because the unarmed citizen holds all people including the armed citizen, be and act fully accountable for keeping true to the highest sanctity for human life. This makes sense because the example mentioned above plays out daily all over the world, not just the United States.
The same scenario plays out daily because the vast majority of people owning firearms feel the same unequaled sanctity for life as most humans feel. If the example here is given credence, then the evidence speaks for itself. Historically, civilizations do not condone chaos because humans have always felt compelled to protect the innocent even over fear of the attacker. Today is no different; most people understand the sanctity of life and respect one another enough not to use violence to solve a disagreement, especially when the stakes are life itself. So it is for most people owning and carrying a weapon.
Personally, I hold the belief that such an event will not occur in my life causing me to use deadly force. After all, it may be my death. However, I believe I may be involved in a car accident, even though people driving understand the consequences of being involved in an accident. Meaning, drivers are aware of their vehicular responsibilities and the consequences of their actions. In the same way, most people carrying a weapon share the same awareness and do not walk or drive around expecting to be involved in a gun fight, based on the consequences of being shot. In retrospect, most evil doers also know people are unsuspecting and attack their victim's at the most opportune time.
Unfortunately, evil doers will take advantage of the innocent and use fear to intimidate their victims. This fact cannot be denied. These demented cowards use many types of weapons to intimidate their victims, causing fear and confusion to assist in accosting their victim. The experts say having a gun could cause one to be killed in an altercation because citizens carrying firearms are not trained well enough to thwart off attackers. (1) Experts in law enforcement say citizens carrying guns may be more likely to be shot with their gun during an attack because the attackers are assumed to be better trained or have the advantage of surprise. However, law enforcement does not display statistics for proof of their statements.
The people writing and creating the second amendment had no second thoughts about the importance of a firearm. These early Americans knew they needed protection from all wanting to do harm, even the most powerful nation on earth at the time, Great Britain. It is no surprise these brave souls risk their lives by communicating the intent of the newly born United States. The example illustrates these early Americans used firearms for self-protection from all, including the mother country and can be used today for the same reasons, added security measures with firearms.
Reference
Every man, woman, and child in U.S. should carry a gun. www freep com
This article has been viewed 1,117 times.
Rate article
This article has a 4 rating with 3 votes.
Article comments
There are no posted comments.