The Way to Finding Purpose in Life
Author

Jimi Akanbi

Published

January 9, 2017

Word count

626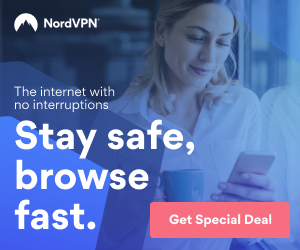 Almost every human on the earth does not grasp that he or she has a unique God-given purpose in life given to them while in their mother's womb, including believers. Hence the convenient action they exercise is to either get a university education, or copy what profession a successful friend is doing in life or both. It follows suit that if you are unaware that I gave you a gift, you are unlikely to unwrap it and start using it. In the same manner, if you do not know that there is a unique destiny deposited in you by God, you will unlikely search for it, let alone fulfill it.
The destiny of individuals is not ordained by chance but by divine arrangement. Many people live as such that, what will be, will be, or if it is mine, then it is mine. The latter is a key form of living by chance and not by destiny. Anyone operating outside of his or her God-given destiny may experience some measure of success but will not live a fulfilled life; but when he or she finds destiny, a sense of overflowing joy, peace, favor, victory and much success becomes the person's portion.
Oftentimes, someone's purpose in life is not realized through a formal education, but through a divine revelation. There are many humans who replace destiny with a formal education, and end up unhappy and dissatisfied after graduating from college, and working a job which they really hate and dread going to every morning. For example, statistics shows that more than eighty-five percent of employees on the United States of America hate their jobs. Note: It is only confirms that more than eighty-five percent of employees in the USA have not discovered their God-given destiny, because our Lord will not give you a destiny that will allow you to struggle and become miserable.
Some of the few people who understand that they have a high calling or destiny given by God, go about looking for it in the wrong places, and end up quitting and settling for the next best profession. In the discovery of a God-given destiny, the Holy Spirit is the best helper. You need to go to a quiet place, be conscious of His indwelling presence in you, and continually praise and worship God for an hour each day to activate the Holy Spirit, ask Him to reveal your destiny to you, listen for the voice of the Holy Spirit or the voice of your spirit, and act accordingly.
There are times an individual's destiny may seem menial, but at the end of the day, he or she will be elevated and begin to dine with Kings, princes and rulers of nations. This is a key reason our Lord mentioned in His Word: "Do not despise these small beginnings, for the LORD rejoices to see the work begin, to see the plumb line in Zerubbabel's hand". Also, when athletes run a sprint race, no one cares about how fast they take off, but how fast they finish the race.
It is said that the greater an individual's destiny, the greater his or her challenges. This is a major reason the Generals of God such as; Jesus, Moses, David, Joseph, Job, Daniel, Abraham went through the great storms of life, after which they began to enjoy life to the fullest.
Everyone has at least one gift or talent, which should be used to fulfill his or her purpose in life; put it to use and not waste it. Note: God does not like wastage of any benefits He endows to man. Begin to seek after and find your God-given destiny, and not a duplicate of another human's destiny.
Learn more: www.amazon.com/author/jimiakanbi
My name is Jimi Akanbi. I am a Christian Author based in Atlanta, Georgia, USA. I obtained an MBA in Finance in year 2004. I have been through the greatest storms of life. That is any and everything that can make a man commit suicide. Upon all, I am still standing. Perhaps this is the major reason God gave me the gift of writing for His Kingdom. Who better to counsel His people, than one who has experienced challenges and victory?
Article source:
https://articlebiz.com
This article has been viewed 1,368 times.
Article comments
There are no posted comments.