Teej: Celebrating the Union of Lord Shiva and Goddess Parvati
Author

Sukanya Mohapatra

Published

August 13, 2017

Word count

441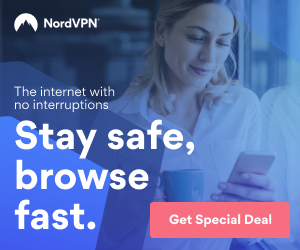 Teej
India is a land of diverse cultures, with each state having their own traditions and festivals. Teej is one such festival which is mainly celebrated in the northern part of India, mainly Rajasthan and Uttar Pradesh. Teej is synonymous with sawan or the monsoon in India. It usually falls during the holy month of Shravan (July-August) each year.
Teej is a big festival in Rajasthan, traditional dances, and dresses, henna are the main features of this festival.
Significance of Teej
Teej is usually celebrated during the monsoon time in India. This festival holds great significance in itself. It is believed to be a celebration of the union of Lord Shiva and Goddess Parvati. According to ancient Hindu mythology, it is said that, Goddess Parvati observed fasts and prayed to Lord Shiva for hundred years to make him happy so that he could marry her. She took 108 births to come to a form in which Lord Shiva would accept her. Happy from her dedication, Lord Shiva decided to fulfil her wish and to become her husband.
Hence, it is believed that celebrating and worshipping Lord Shiva and Goddess Parvati on this day will bless a woman with marital bliss, good health of husband and children, and harmony in married life. This auspicious day is to celebrate Goddess Parvati and her true dedication towards Lord Shiva.
The word "Teej" literally means "third" and is usually the third day after full moon or new moon night. Therefore, it is celebrated on the advent of monsoons on the third day after the full moon or new moon night.
Teej rituals
While Hindu married women celebrate this festival with all their heart for the well being of their husbands, unmarried pray to get a good husband when they get married. On this day, houses are decorated extensively with flowers and lights; women apply henna on their hands and wear new clothes and jewellery. They then worship the Vat, banyan, or bargad tree. Decorated swings are hung on the tree and the women take turns to swing on them while singing Teej songs.
They also visit the temple, and offer flowers, fruits, coins, and a special prayer is narrated to the women also known as "Teej Katha". Without which this festival is incomplete. At the end of the day, they sing praise to Goddess Parvati and wait for their husbands to come and take them. During the puja, a lamp is light throughout as a symbol to their devotion and dedication to the Gods.
A special sweet known as "Ghewar" is also prepared during this time.
There are usually three types of Teej festivals:
click here.
Considering this busy world and the attitude people are putting up. In my past time I believe in socializing with people and having religious and spiritual discussions. Out of my personal experience not only they strike a cord in your brains but for sure will make a positive difference in your livelihood. Considering this as a very positive social involvement I also write articles for http://rgyan.com/ which is a really great site for all your spiritual needs.https://rgyan.com/shravanmaas/
Article source:
https://articlebiz.com
This article has been viewed 1,452 times.
Article comments
There are no posted comments.