Don't Fall Victim to these 3 Tax Scams in 2018
Author

Lauri Pitcher

Published

February 24, 2018

Word count

569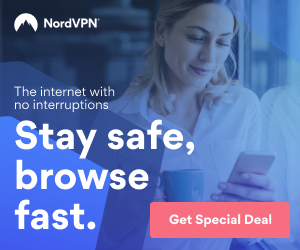 We're only a couple of weeks into the 2018 Tax Season, and already the IRS has put out an alarm concerning multiple tax scams. The IRS says they've received numerous fake tax returns complete with names, addresses, Social Security numbers and bank information. Many of these false returns originate from the Equifax breach in September 2017, when hackers stole personal data for over 145.5 million people in the United States. Since then, many actions have rolled into place, minimizing the effects of the breach.
The best way to handle the Equifax breach is to file early. Filing as soon as you have your W-2 and other tax documents in place will lock out any fraudsters from filing as you. However, the Equifax breach isn't the only thing you need to worry about this tax season. Make sure that you are on guard, and that you protect your taxpayer information from getting into the wrong hands. Here are 3 of the biggest tax scams that are floating around this time of year.
Phishing
We live in a day and age where everything happens online, and all our information is somewhere on a computer. Even if your computer and all your accounts are password protected, one misclick can pop open all your personal information on a hacker's screen. Phishing comes as a link, but they can disguise as anything – a website URL, image file, downloadable content, etc. Do not click on any link without first being sure they're a reputable source and have no prior phishing incidents.
Understand the IRS is old-fashion. Don't ever initiate contact with anyone claiming to be from the IRS over email. They will first contact you only by mail, then by phone or in person.
Fake Debt Collectors
It's scary how tax scammers come up with new ways to get away with your tax refund. Recently, there's been reports of bogus refunds sent directly to a taxpayer's bank account. Then the tax scammer poses as a debt collector and contacts the taxpayer, claiming an error in the refund and that the amount is really what they owed. From here they'll collect your taxpayer information and try to file with the IRS under your name.
That's why it's important to file as soon as you can once you have your tax documents in order. This limits the timeframe tax scammers have to trick you, and you'll know for certain how much your refund is without anyone else telling you otherwise.
Seasonal Tax Preparers
Suddenly there seems to be a lot more tax preparation services around you since tax season started. However, not all of them are genuine. Some of these unscrupulous tax preparers set up shop for a couple of months inside an inexpensive office, exploiting walk-ins by taking their identity and perpetrating refund fraud.
If you plan on filing your taxes in person with a tax professional, be sure that they are credible. Use online resources such as the Better Business Bureau (BBB) to see if the tax preparer is really who they make out to be.
--
We warn you about all these scams now, in hopes you don't fall victim to these cons. Tax scams have a way of burgeoning overnight, fueled by success. Digging yourself out of tax fraud is a rough task, even harder than if you lost your credit card accounts.
Don't let this tax season scare you! We can help. At Lucia CPA, we work with you to maximize your tax refund, all while protecting your information from getting into the wrong hands. So, when you're ready to file your taxes, be sure to schedule an appointment with us at Lucia CPA (http://luciacpa.com)
Article source:
https://articlebiz.com
This article has been viewed 1,622 times.
Article comments
There are no posted comments.