Cooking with Disney Cookware Review
Foods & Drinks → Cooking Tips & Recipes
Author

Ruby Cupp

Published

March 17, 2018

Word count

643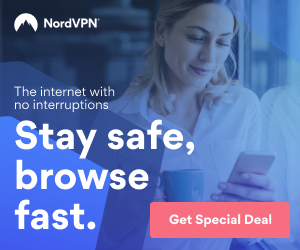 The brand Disney brings back memories of childhood. But you don't have to be a child! Movies, fun times, food, Mickey Mouse ice cream, joys, Mickey Mouse, and ears. This article tells you how to make a Disney kitchen. Once people see it, they will give you gift at Christmas and birthdays of Disney items. Do you have children? This will grab their heart. They may even want to cook with Disney cookie cutters, or make their morning eggs or pour pancakes into a Mickey Mouse silicone mold. Disney has a lot of cookware!
Baking with Disney
Disney bakeware definitely enhance both the cook's and the eater's experience. If you go to the right shop, you can find Disney aprons (and mouse ear hats). There are several classic designs, but most commonly preferred is Mickey Mouse. You can choose Donald or a princess aw well. You can get several types of Disney bakeware. Cookie cutters, cake pans, loaf pans, cookie sheets. The cutters are of course shaped, as are the cake pans. The loaf pans and cookie sheets can have imprints of mouse ears, Donald, or princess. Most common, they just have the design. While your beautiful Disney cookie cutter is obviously intended for cookies, it can be used for many other things. Create biscuits, and cakes that also contain some Disney magic. Use your Disney fondant cutter to make shapes, details, and accessories for cookies or cakes. Disney and Le Cruesant have recently collaborated to make a Disney line of cookware--as well at baking items, they has ordinary pots and pans with the Disney logo. There is even have a yellow teapot that says 'Be Our Guest'.
Using Molds
The molds are very useful and will encourage your child to cook. Make eggs, pancakes, fry bread, anything you can pour in these handy little easy to clean molds. They store well, being collapsible and foldable. Red. However, there is no cupcake liner that will fit the muffin/cupcake molds and they make large molds. The sky is the limit there-Use the molds for jello, desserts, anything that will firm after set. They are sturdy.
Cooking with Utensils
The utensils make a great statement. Put them in a vase and display them! They are durable, but with prolonged use will get melty at the end. They are slightly uncomfortable to use (the tested items, although all have not been tested). They were reviewed as being either completely straight, or deeply angled. The scrapers found were hard and not bendy.
Quality of Disney Kitchenware
All items except the pans are made of Red, black, or white silicone (usually red). It is easy to care for. Put it in the dishwasher on the top or clean by hand--hand is preferable. The measuring cups and spoons will melt and deform on the bottom rack, and are more decorative although they are functional too. The bakeware and pans are good, but it is still recommended to hand wash
Conclusion
While nice to look at, not all the disney cookware is durable or dishwasher safe, especially hard plastic items. The dishes were not tested. The molds are sturdy. The spatulas were a little hard to use, being angled wrong (flat or sharply bent) It's not hard to add a few items, however to spice up the kitchen if you are a Disney fan. Add a few kitchen towels on the oven and the refrigerator, and immediately you can sense the difference. You can add Mickey Mouse pot holders and hang them on the wall, or have decorative iron pot holders hanging on the wall. If you have ever been to Disney World you know they have Mickey and Minnie, or Donald Duck, salt and pepper shakers for sale everywhere. Instant conversation piece! Add some good red cookware to complement your kitchen, and you are ready to go!
Ruby Cupp (yes, that a real name) loves to cook and loves ceramic cookware. Ruby helps run a ceramic cookware website,[ http://www.CeramicCookwareSetsPlus.com](http://www.ceramiccookwaresetsplus.com), which sells both sets and individual ceramic pots and pans. Come by and see the selection today!
Article source:
https://articlebiz.com
This article has been viewed 1,411 times.
Article comments
There are no posted comments.