Is Playing Slots Online Safe and Fair?
Sports & Recreations → Casino-Gaming
Author

Daniel Sinoca

Published

September 26, 2018

Word count

1,051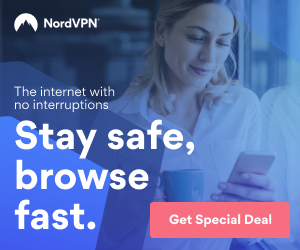 Playing slot games online is a very popular hobby since the internet was invented. In recent years, many people play slots and casino games online – Slots-Online-Canada.com investigates whether it is safe and fair to play at online casinos.
Firstly, there are always doubts when it comes to giving out your bank details online. Depositing your hard-earned money to play your favourite slots at online casinos you've never met or seen may seem a bit daunting. Online casino operators firstly need to be licensed.
As you will read in the Where are Online Casinos Based and Located? article, casino operators undergo very strict requirements if they are to operate a gambling service. This includes background checks, financial checks and references. Gaining an operating license from a reputable jurisdiction is not an easy process as there are many processes they need to adhere to.
Like everyone else, you want to know if online casinos will handle both your personal and financial information in a secure manner. Due to the terms of an online casino's license, they need to implement safe and secure practices to guard your data from being comprised, obtained, accessed, sold and even stolen. It's in the operators' interests to do this as players won't play at an unsecure casino.
Online casino operators use the most advanced encryption technology available in order to keep your details safe. All of this is checked and verified so an online casino just stating this on their website is not enough. An online casino's license requires them to have the latest technologies to protect their customers. Encrypting your data means that your details are scrambled so no-one can access or read your data and make use of it.
There is nothing to stop an online casino from stating they are safe and secure on their website. Research is key in my opinion so go to your preferred search engine and type in the name of the particular online casino. If you have any doubts, read their About Us pages or question their Customer Service teams. Every single casino out there will have complaints about them (players get angry if they lose!) but if you see a lot of complaints online, steer clear from the casino.
Online casino operators are private or publicly listed companies – LeoVegas Casino for example are listed on the London Stock Exchange making them a very secure entity. If you want to play at a private company such as bet365 Casino, check out their credentials. You can see whether they have Responsible Gambling policies or have GamCare or eCOGRA logos on their website. 32Red has all their credentials listed at the bottom of their website – click on them and read what they have to say – you will be able to spot a rogue outfit pretty quickly!
Check out what software an online casino uses – reputable software providers like Playtech, Microgaming, IGT and Net Entertainment (amongst others) will only work with online casino operators that meet their stringent and strict procedures. Software providers do this so that the integrity and reputation of their games are not comprised by a cowboy casino operator. If you take Playtech for example, they are a listed company on the London Stock Exchange – this means their details are public making them a whiter than white company. Offering their slots on a rogue online casino will compromise their name and will affect their share price.
Google or what search engine you use is your friend – conducting your own research is key in everything you do. If you see lots of negatives websites and comments, stay away. They are also casino player forums such as CasinoMeister.com who have accredited lists of online casinos and obviously the rogues. These are done by the community and are based on facts. Online casinos can come on there to defend their actions and the complaints are processed in a structured and fair manner.
When it comes to fairness, a lot depends on the software provider the online casino uses. Using a reputable provider such as Playtech or Microgaming will guarantee the slot games you are playing are fair. All casino games (including slots) have a house edge built in to them – this means that the house (the casino) has a programmed advantage for each game or slot.
Casino games use random number generators (RNG) which ensure the fairness of the games. These are accessed by the local licensing jurisdictions where they ensure the online casino operators are running a fair service to their players. If you take Microgaming, their software is audited by reputable company PriceWaterHouseCoopers. Online operators such as 32Red Casino also display their RNG results on their website via their eCOGRA certification.
eCOGRA was formed in 2003 and is a non-profit organisation which main aim is to "protect players by focusing on fair and responsible gambling". They are not influenced by the operators so are seen as an independent body that reviews whether an operator treats their players properly. If you see an online casino display the eCOGRA logo (and you see the online casino on the eCOGRA website), you're in good hands.
If you want to take security into your own hands, you need to be smart. For example, use different usernames and passwords across various online casinos and make sure they are different from the Facebook, Twitter or bank website login details. Furthermore, make your passwords complicated – i.e. don't use your partner's, child's or pet's name.
I have to say that overall it is safe and fair to play slots online – as with everything, there are always rogue operators out there who won't pay you or could steal your personal information. All I can say is to do your homework and research who you are thinking of playing with – after all, you are going to spending your hard-earned money.
Another tip is to look at the bigger operators who advertise on TV – small, rogue operators won't have the funds to run big advertising campaigns. Anyway, as a guide, you should look out for a recognised brand name, reputable software, being licensed in the EU and the policies they display on their website. The next article looks at where the online casino operators are based and licensed.
This article has been viewed 2,522 times.
Rate article
This article has a 5 rating with 2 votes.
Article comments
Jack · 3 years ago
Great article! Thanks for sharing this great khowledge
---
Kelly · 3 years ago
Excellent article, thanks for the work.
---