Changes Being Made To ACS in April 2019
Author

Aidan Dawes

Published

April 18, 2019

Word count

1,405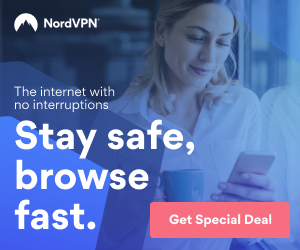 In September 2018, the Security Industry Authority (SIA) announced they were making a large amount of changes to their Approved Contractor Scheme (ACS), these changes will be implemented on April 1st 2019 and will effect almost all Private Security Companies that are SIA Approved Contractors.
The Approved Contractor Scheme has existed for many years, first being introduced in 2006 with the aim to "protect the public and to maintain and improve standards in the private security industry", since its inception the ACS has undergone numerous changes, however this latest review has taken a much broader look at the scheme and its faults, which we at Region Security feel is long overdue as many of these flaws have existed for many years prior to this review.
Existing as a Security Company for many years, we here at Region Security Guarding have found the scoring of -3 to 1 from ACS to be broken and confusing for both us and customers and the general consensus between security companies seems to be that the system leaves us with an uneven playing field and that the requirements need to be much more clear and transparent. The sector has also stated that clarity is needed in places and that overlap of requirements needs to be removed in order to streamline the scheme. When SIA spoke of the changes that they would make to the scheme they stated that language clarity, additional detail, streamlining, removing negative statement and changing the format and presentation of the scheme were among them. We feel that all of these changes will be a huge benefit to all Security Companies and businesses who require our services, making the system easier to understand and ensuring that only the security companies that meet the requirements are a part of the approved contractor scheme. We also feel that the old method of providing negative scores gave inaccurate results as categories that businesses did poorly in took away from their overall score, we feel that the new system of always providing positive points gives a more accurate and simple overall score and also provides positive reinforcement to the security organisations receiving the score.
The new ACS standard will be instated and made mandatory from April 2019 onwards so us at Region as well as all other companies in the industry will need to make sure they are ready to be assessed against the new indicators and requirements in the new self-assessment booklet that is being released via SIA's website. This revised Self-Assessment Workbook (SAW) contains the new quality indicators that every SIA approved contractor must show has been met in April 2019 in order to be apart of the approved contractor scheme. This is a step in the right direction as the new, clearer indicators make it easier for us at Region to understand the necessary steps we need to take in order to maintain our approved contractor status. It also makes things easier for SIA to decide which companies should be given approved contractor status, in turn making sure that consumers and costumers only receive the highest quality services when choosing an approved contractor.
We feel that over the years the amount of SIA Approved Contractors has been increasing far too drastically, causing us to fear that a large number of these businesses may not be credible or sustainable. SIA is attempting to respond to the growing number of approved contractors with it's revised "fit and proper" eligibility criteria, which has the goal of ensuring that only organisations that SIA deems sound, sustainable and credible can join the ACS. This enhanced scrutiny will also reassure clients and partners that they're working with only the best security businesses within the industry. We're glad that the SIA has taken this feedback into account and are working to shortlist the number of businesses in the security sector with Approved Contractor Status.
All Approved Contractors must now also provide justification and evidence as to how and why their Security Guards are not PAYE. This change is to ensure that approved contractors are employing their guards on the correct basis and are complying with tax and employment laws. Region Security is fully onboard with these changes as it ensures that all employees of approved contractors enjoy proper employment rights and are treated fairly and appropriately.
There is also going to be a change in the way that SIA markets the ACS, this new approach provides extra support for businesses, with a resource centre for applicants of the ACS and existing businesses within the scheme, this resource centre will advise security companies on how to meet and exceed the minimum standards and requirements set by the ACS. This approach is excellent news for the security industry as a whole as it assists all security companies with being the best possible organisations they can be and Region Security will be sure to take advantage of the support to improve ourselves over the upcoming months and years.
One element of the ACS that the SIA have stated will not be altered is the fees, with them opting not to alter the fee structure at the moment and keeping the existing headcount model in place instead. In the future however fee calculation will be reviewed on its own with other proposed models such as revenue based, or headcount based on full time equivalent. All Security Companies under the SIA Approved Contractor scheme will fully consulted and have full opportunity to feed into the review of these models.
All of the changes being made due to the review are being published in a special edition of ACS update.
SIA held a number of events throughout October 2018 to explain in great detail the outcomes of the ACS review in locations such as London, Birmingham, Leeds, Bristol and Glasgow. The event showcased an in depth look at the new, streamlined self-assessment workbook, their arrangements to create a level-playing field via the new eligibility criteria and a chance for businesses to find out more about the newly available License Management Service.
Stephen McCormick, Director of Operations and Standards at SIA has spoken out on the matter:
"During this review we consulted extensively with approved contractors and the wider private security industry to fundamentally test the integrity of the ACS and its ability to drive improvement. Our evidence tells us that the scheme has achieved this aim and has had a transformational effect in driving up standards within the industry.
We are building on a successful quality standard and have made a number of key changes which will strengthen the scheme. We are building on a successful quality standard and have made a number of key changes which will strengthen the scheme.
Our aim for the future of the ACS is a growing partnership with private security industry businesses that demonstrates the value and contribution they make to UK PLC.​​​​"
There are currently 852 Security Companies that hold Approved Contractor Status with this number increasing rapidly. We feel that all the changes being made to the scheme, its regulations and its requirements are a smart move by the SIA as it ensures that the scheme only includes quality, trust-worthy Security Companies, giving customers more faith that when they choose an SIA Approved Security Company, they are choosing one of the countries finest and have nothing to worry about when it comes to receiving a professional, well-executed Security Service. Region Security Guarding is excited to see the results of this review and the changes it brings to the security sector.
Moving forward we would like to see continual improvements to the scoring of the Approved Contractor Scheme. We feel that currently there are currently too many companies holding the approved contractor status, causing the accreditation to lose a lot of its value as even companies who receive poor customer reviews tend to hold the approved contractor status. To resolve these issues, we here at Region Security would like to see SIA gradually making the requirements for becoming approved more and more strict to cut down on the amount of poorly performing companies retaining approved status. With these changes being apart of the ACS will hold more value and security companies will strive harder to improve their services and the way they function as a business as a whole, benefiting the entire security industry as well as customers and consumers.
References:
https://www.regionsecurityguarding.co.uk/changes-being-made-to-acs-in-april-2019/
https://www.sia.homeoffice.gov.uk/Pages/about-news.aspx?newsID=637&ArtTypeID=8
This article has been viewed 1,768 times.
Rate article
This article has a 5 rating with 1 vote.
Article comments
There are no posted comments.